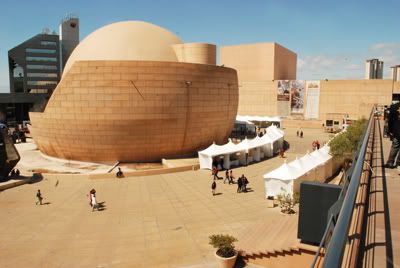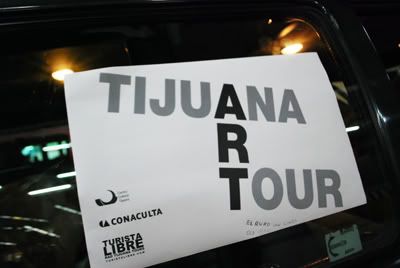 From local trash making it onto gallery walls to local shorts making it into Cannes, March's "Turista Libre Tijuana Art Tour" was an inside look at the border city's contemporary art scene via a series of visits to the studios of four internationally prominent artists: Shinpei Takeda, Enrique Ciapara, Giancarlo Ruiz and Jaime Ruíz Otis.
Total turista headcount: 35.
The day started with a lap of "Obra Negra," the new three-gallery exhibit chronicling the visual history of Tijuana as a cultural entity in
CECUT
's 2008, $9 million expansion El Cubo. Leading the pack with a narrated tour was co-curator Carlos Ashida, followed close by Turista Libre official translator del día Fabiola Mercado.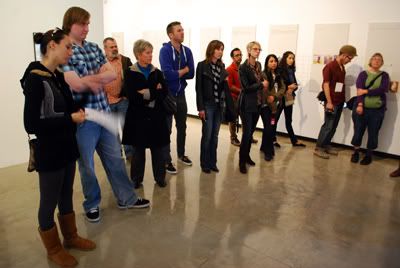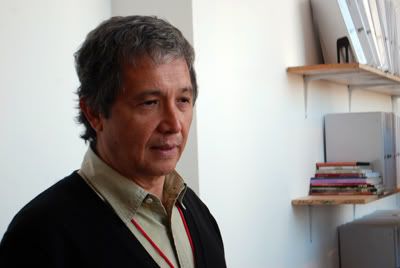 "Obra Negra," or "Black Work," refers to the visual incompleteness of the city, a work in process that in its 120-some years continues in a state of constant, drastic change. Organized by themes rather than in a chronological timeline, the show covers Tijuana art inspired by pop culture, violence, migration, industry, tourism, high society and everyday life. Tying it all together is the role Tijuana's artists have played in suggesting a collective identity to the community over the years, often a novel afterthought in a transitional bordertown where the common goal is to make it to the other side of the fence as soon as possible.
The show includes the work of about 150 artists, so it's a trek that deserves at least two or three hours of your time. Hardcore Anglophones: if you go, bring a dictionary. You'll need it to read the signage, all of which is relevant but strictly in Spanish.
CECUT is free on Sundays, and within walking distance from the San Ysidro border crossing on Paseo de los Heroes and Cuahuatemoc Sur next to Plaza Rio Mall. "Obra Negra" runs through July.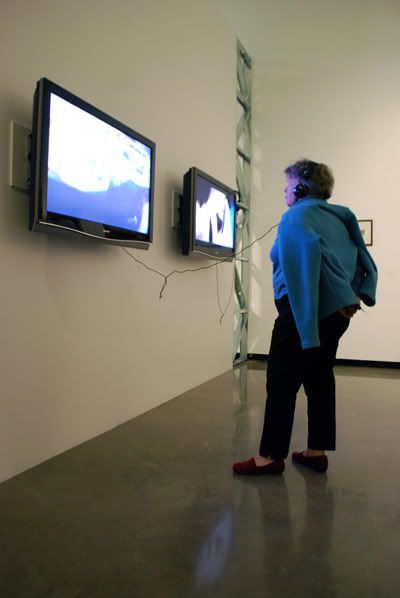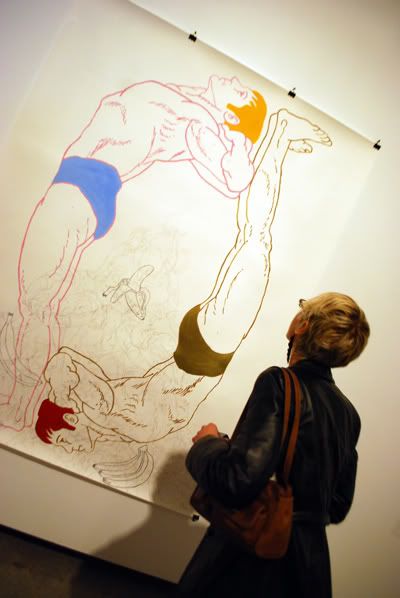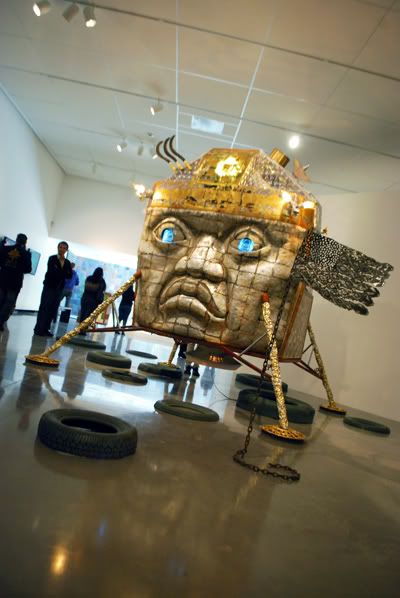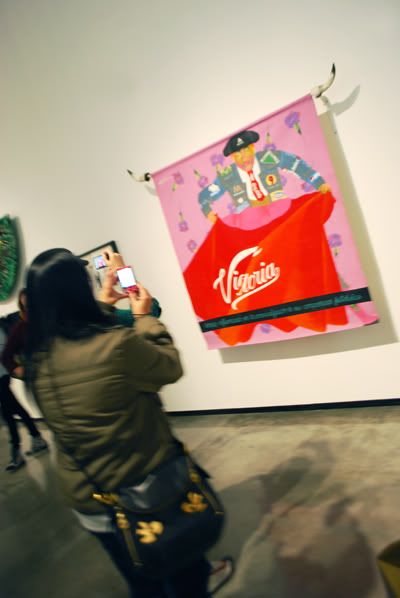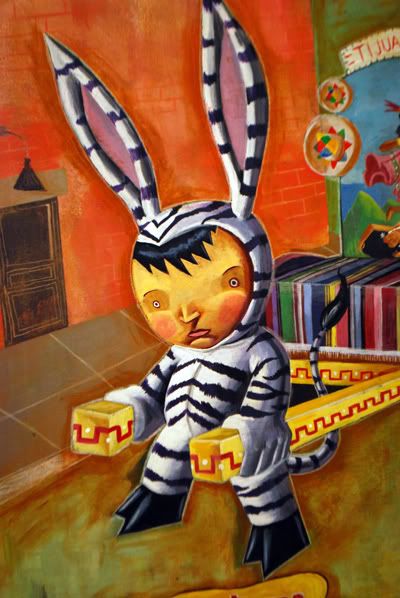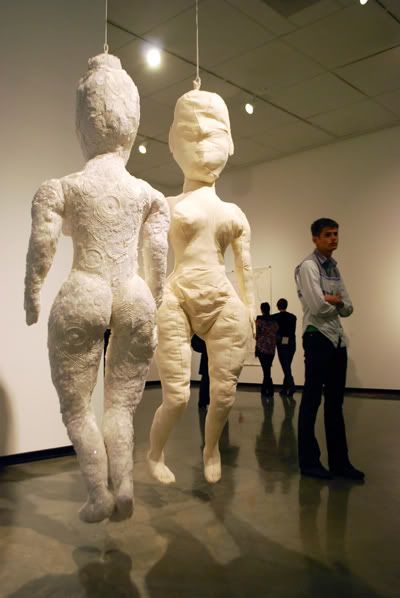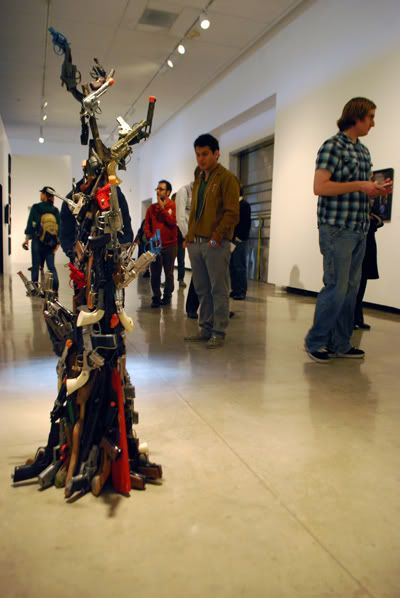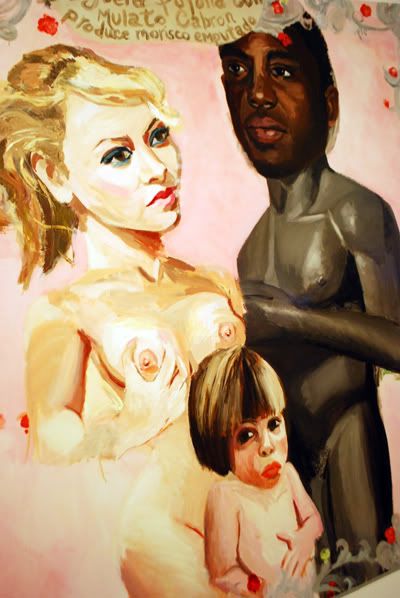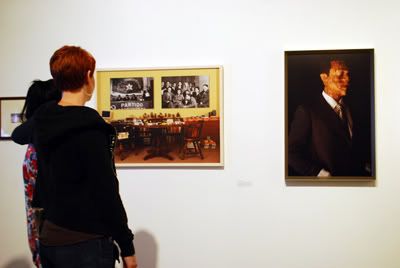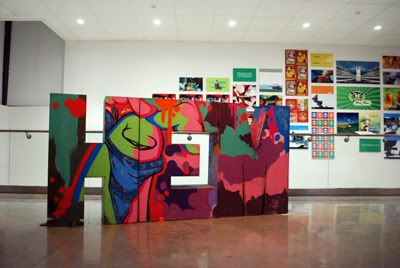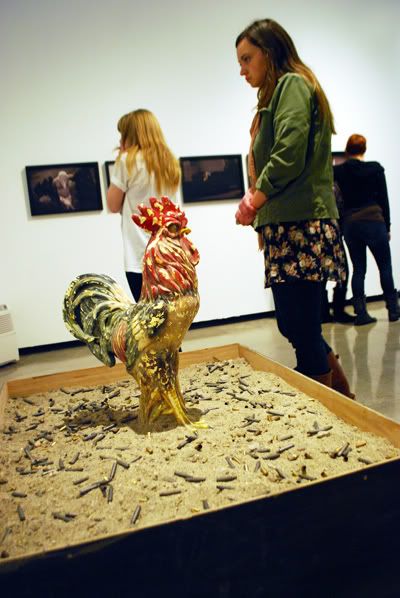 A few blocks down the Via Rapida, lunch was waiting at
Cielo Restaurant and Water Bar
in
Via Corporativo
, the first certified green structure in northwest Mexico. Just a week earlier the place had fed
Top Chef Masters
-winning chef
Rick Bayless
, who paid a visit while scouting locations around Baja for the next season of his show,
Mexico: One Plate at a Time
. Bayless apparently approved; the shoot is slotted for April.
On the menu today: chipotle chicken ceviche tostadas and tamarind water.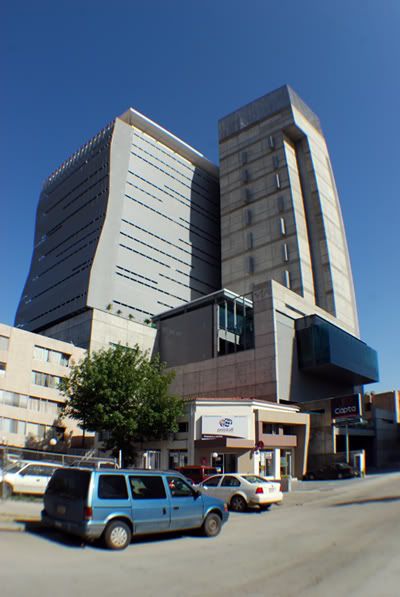 Then it was off to Playas, to the beachside home of filmmaker Giancarlo Ruiz, whose Tijuana-shot "St. Jacques" screened at the 2010 Cannes Film Festival as part of the Short Film Corner. But on the bill today was his campy "Los Z," a 2009 short about a couple of American hicks who come to Tijuana on a prescription-free pharmaceuticals shopping spree. They wind up stuffing a pair of piñatas full of pills only to realize getting them back across the border will require the help of a family of smugglers known as "Los Z," who turn out to be singing zombies.
Ruiz said he'd never shown it to an American audience and was eager to see how the group would react: slightly confused by the bits that lacked subtitles but amused by the "Tijuana for Dummies" guidebook and the pudgy, loudmouthed wife referring to her taco-fed Montezuma's revenge as "waterfalls of hell."
Afterward Ruiz fielded a few questions -- Why zombies? Why do they sing? Does the "Tijuana for Dummies" really exist? -- and everyone looked a lot less confused when he admitted to being a John Waters fan.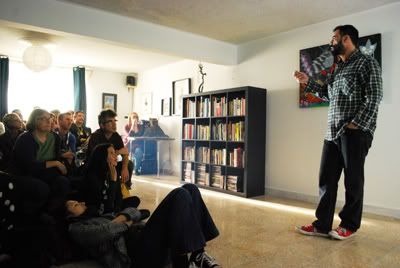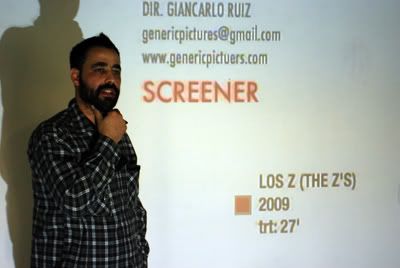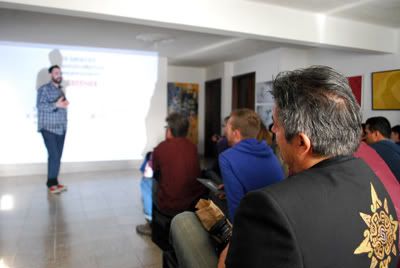 Next up was the downtown workspace of Jaime Ruiz Otis, Tijuana king of dumpster diving. The self-described "trash chooser" bases his work off discarded scraps that he finds outside maquiladoras: UPC labels he arranges into organic patterns on sheets of colored Plexiglas, water fountains he rigs inside towering stacks of plastic storage tubs, floor sculptures he makes out of coiled strings of plastic wheels, bicycle reflectors he arranges into massive wall hangings.
Otis' concept fits Tijuana as well as Tijuana fits him, rescuing the leftovers, the unwanted and the used, "defragmenting the invisible significance of industry" and reassembling it all in a way that makes me think back to Cub Scouts, when we were given brown paper bags full of miscellaneous crap -- a Dixie cup, a light bulb, four Legos, eight paperclips, two straws and a few pipecleaners -- and made to turn it into something significant and worth not throwing away.
When asked about the weirdest thing he's ever found in the garbage, he laughed hesitantly and diverted everyone's attention to his collection of alien-looking computer stereo shells.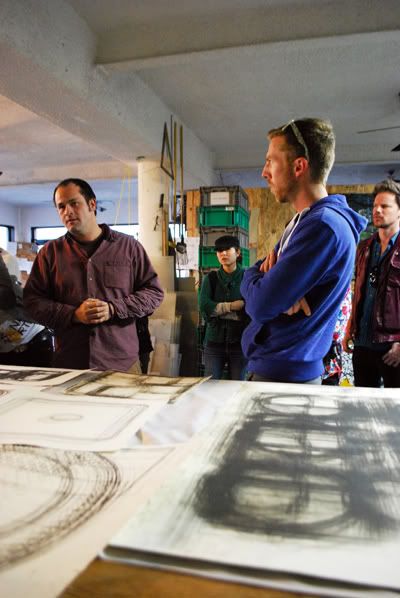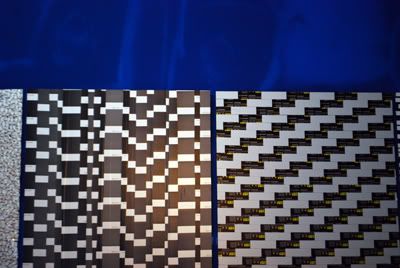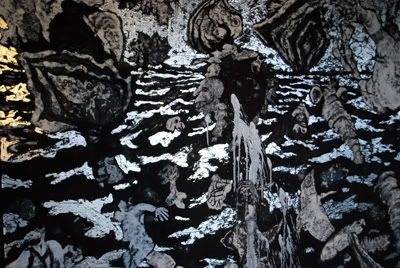 In his studio below the giant Mexican flag in Colonia Morelos, Osaka-born, Tijuana-based Shinpei Takeda presented "Alpha Decay," his multimedia documentation of Japanese atomic bomb survivors living in the Americas.
In 2008 Takeda traveled from Vancouver to Tijuana, interviewing victims who relocated from Japan after World War II. The countless hours of editing footage -- hearing the same horrific memories over and over again -- required him to digest the trauma of his subjects, he explained, which caused him to go "a little crazy."
"Whatever goes in must come out," he said. "Whatever we eat, we must shit. Otherwise we get fat."
Needing to emotionally defecate all that he'd swallowed, Takeda extracted the documentary's aesthetic chaos and applied it to geometric form: a giant walk-in box whose shape was inspired by the human intestine, with video and audio outlets from his interviews, images of their sound waves and so many photos piled on top of each other that they looked like angular confetti.
The piece was on display at CECUT through mid-March. Now it serves as his new ceiling.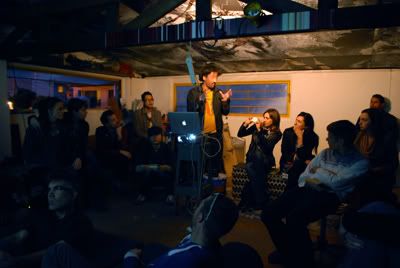 The day ended with a champagne and Bohemia mixer at Enrique Ciapara's studio, a former roller-skating rink in downtown Tijuana, something
Sezio
blogger Angella d'Avignon had been anticipating since she wrote this earlier in the week:
"I first saw this painting hanging on the wall at El Take It Easy as part of a solo Enrique Ciapara show. I was in a business meeting shoved in a booth and trying to be professional. I was so taken by the jaunty shapes and raw strokes of this piece that I found myself staring at it for the duration of drinks. The colors are muted and seem municipal -- grass greens, cement greys and backyard fence browns crowd around one long strip of bright blue making a dreamy mirage of a city."
Ciapara kept it really informal. He spoke with people one-on-one as they approached him and let the rest graze his work in progress at will. He did keep scanning the faces for his one wishlist guest, Mark Quint of
Quint Contemporary Art
in La Jolla, who we invited but never heard back from.
So Mark, if you're reading this, Ciapara would love to have you over at your earliest disposal. It'd be more than worth your while, too. His girlfriend makes a mean Nilla-Wafer-
Lechera
-lemon casserole.