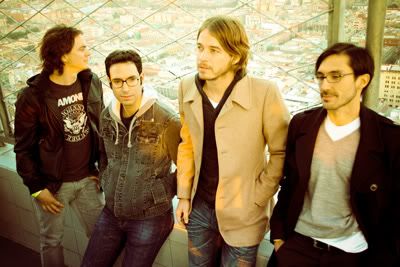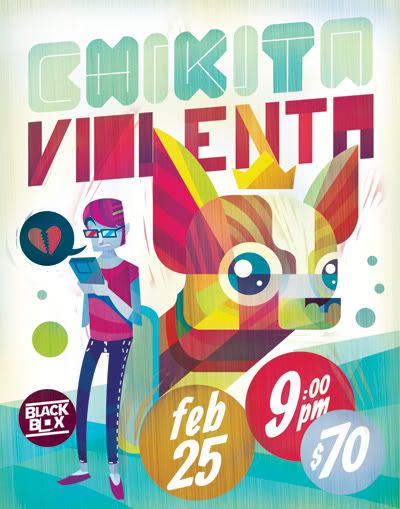 Pitchfork
calls Mexico City foursome
Chikita Violenta
"a uniquely North American band." Mainly because they sing in English instead of Spanish, but also because they chose to record their latest effort, "TRES3," in Toronto with producer Dave Newfeld of Broken Social Scene repertoire.
Psych-pop that's akin to Pavement, Sonic Youth, Built to Spill and Tortoise, "it's a march that gathers a lot of steam and a lot of tension without ever falling prey to its production values or weighty ambitions," writes PF's David Bevan, who ultimately branded the album a tepid 6.5. "They sound like themselves." (Coming from Pitchfork, that's without a doubt a French kiss of a compliment.)
Spin
rounded up the "scrappy Superchunk-style guitar pop" to a full-figured 7.
At any rate, free tickets to their first Tijuana show, happening Friday, Feb. 25 at Black Box (Avenida Revolucion and Sixth Street, downtown), are up for grabs for all interested Turistas Libres. Shoot us a line
here
. After that, they're off to SXSW in Austin March 16-18.
Also on the bill: Tijuana's
La Sonrisa Vertical
,
Deck B
and
Vis Viva
.