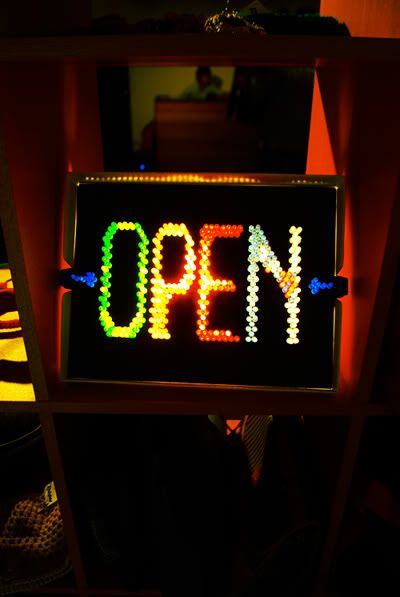 Once upon a time, the average tourist would return from a Tijuana shopping spree with things like stupidly massive sombreros, NFL ponchos, nipple coffee mugs, ceramic Tweety Bird lawn ornaments, cheap silver, cheaper pills or a hangover. So it's no wonder why so few care to cross the border with a Christmas list in hand.
Never fret, aficionados of kitschy Mexican curiosidades. All of the above is still for sale along Avenida Revolucion. And it no doubt always will be, as long as the tired strip's dwindling remainder of grizzled shop owners stubbornly stand their ground in hopes that the golden days of tourism will eventually return to Tijuana, and gringos will rediscover that you haven't been to Mexico unless you have the stupidly massive sombrero to show for it.
Meanwhile, an excess of empty, affordable retail space and a swelling circle of young artists, designers and entrepreneurs, most in their 20s and 30s, has given rise to an alternative mercado scene. Looking to sell their work regardless of the ongoing rut, most deal in handmade arts, crafts, T-shirts or vintage clothing, accessories and housewares. If you know where to go, the goods easily rival what a lucky afternoon on Melrose yields and no doubt put Urban Outfitters on par with Wal-Mart.
If anything, the growing tienda trend reflects a oft-overlooked light regarding certain circles of Tijuanenses. For whatever reason, be it an upped exposure to foreign styles or a heightened ability for spotting gently used diamonds in the rough that makes its way across the border, they're stylish. More stylish than the average hipster gabacho would probably imagine.
Turista Libre's holiday shop hop made a lap of some 15 stops on the Tijuana indie goods circuit.
The afternoon started at Pasaje Rodriguez, a covered alleyway that connects Avenidas Revolucion and Constitucion between Third and Fourth streets downtown where bodegas have been converted into small cafes, galleries, shops and eateries. Since opening some eight months ago, it's become home to
MexicanFashion
's Tijuana-inspired shirts by Arturo Vazquez and houses of handpicked vintage WOW,
La Espiral
and
Tienda Koko
, among others.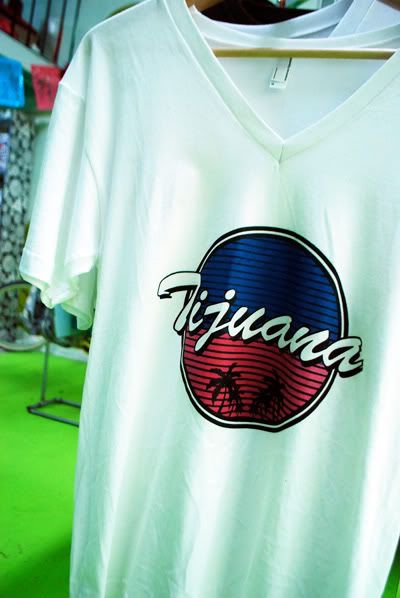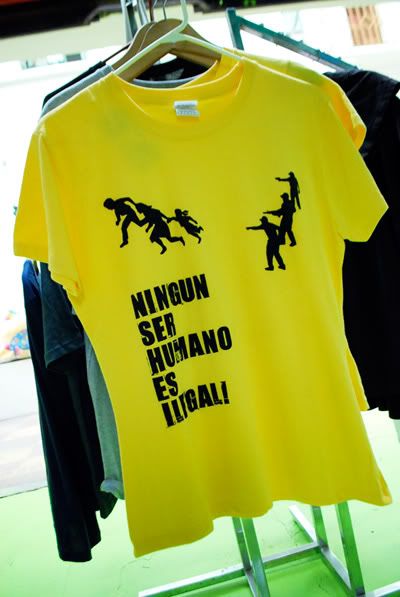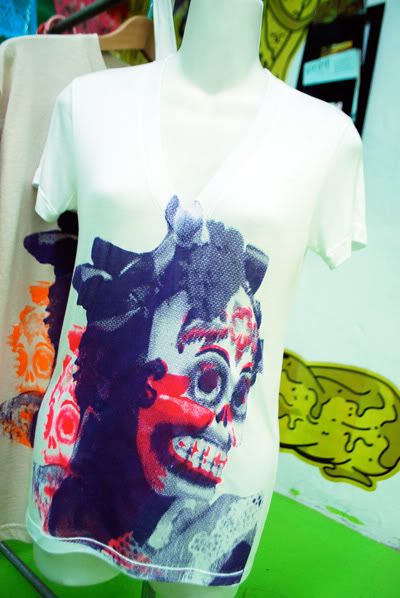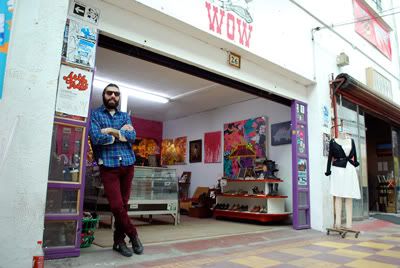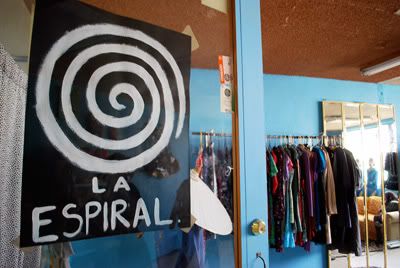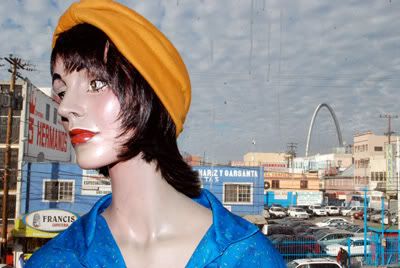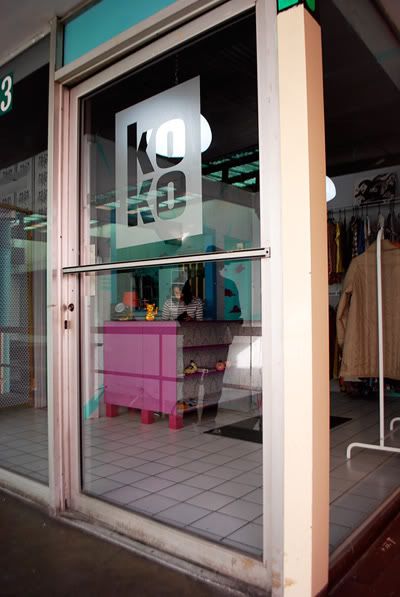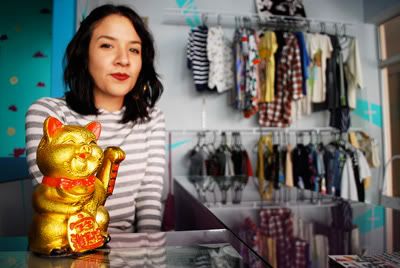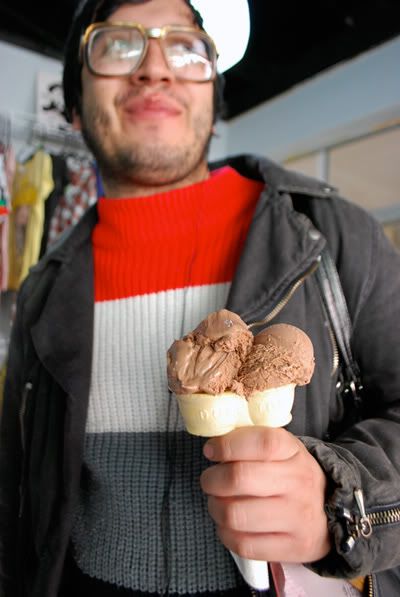 From there the group worked its way down Sixth Street from Constitucion to Madero, crossing paths with secondhand vinyls, CDs and DVDs at
La Ciruela Electrica
(The Electric Plum) and rotary phone lamps and Darth Vader busts at
Doratto
.
In Metropoli, a mini-mall tucked behind Pop Diner at Sixth and Revolucion, were space invader goggles and sequined V-necks at
Duke
, tweed driver's caps and beaver beanies at Pussy Hat and many a frilly pretties by Tijuana designer Jorge Sanchez at
Retro
.
Then came a romp through the city's secret garden of plaid buttondowns at
Mother Superior
at Sixth and Madero, followed by a bout of nostalgia and civil disobedience brought on by a Carebears suitcase and some Chinese plastic train set complete with Osama Bin Laden and George W. Bush action figures, respectively.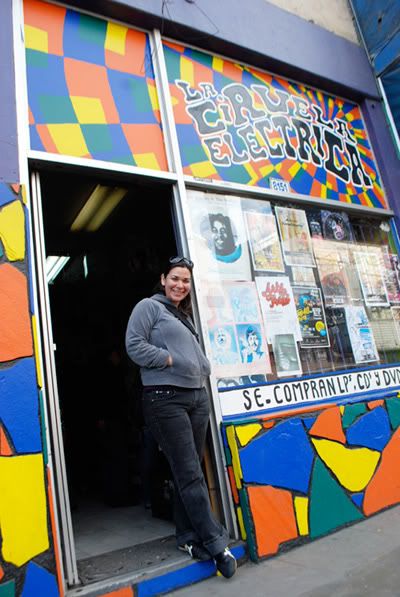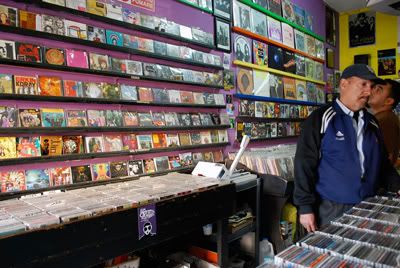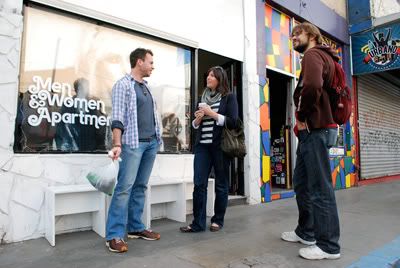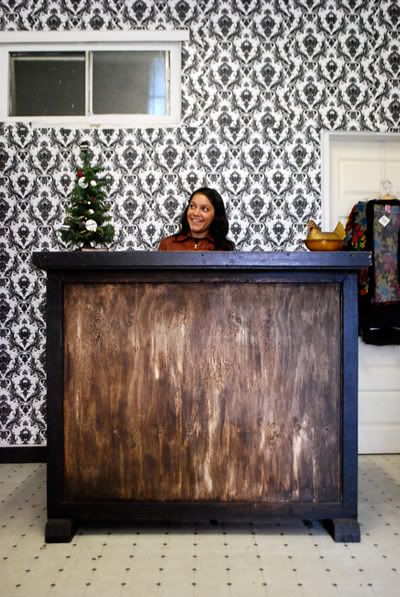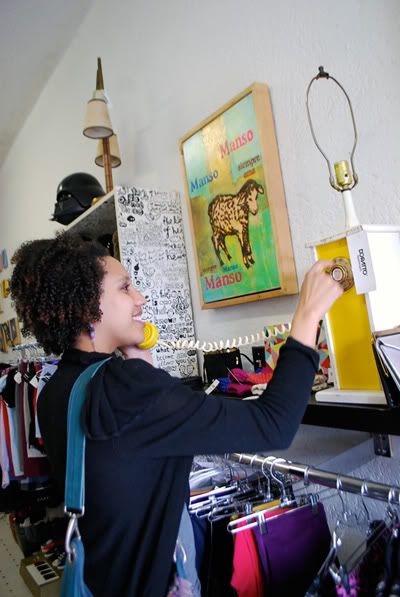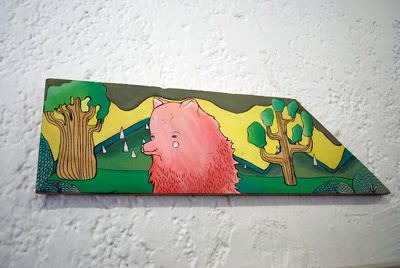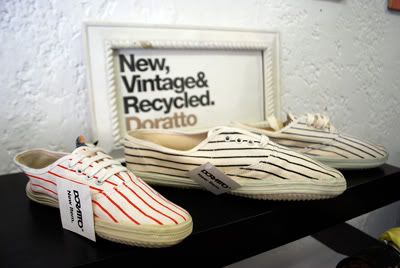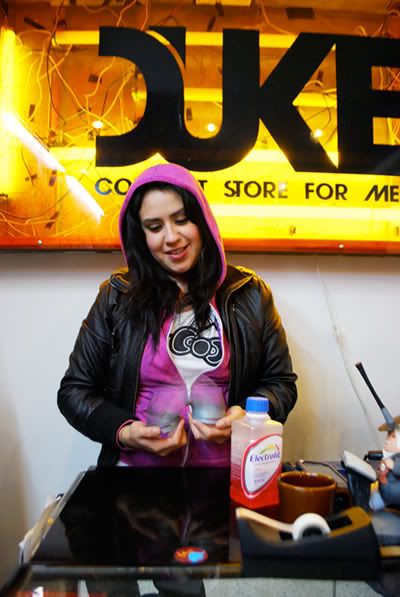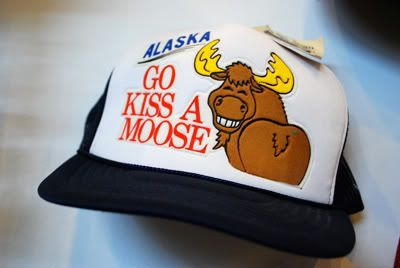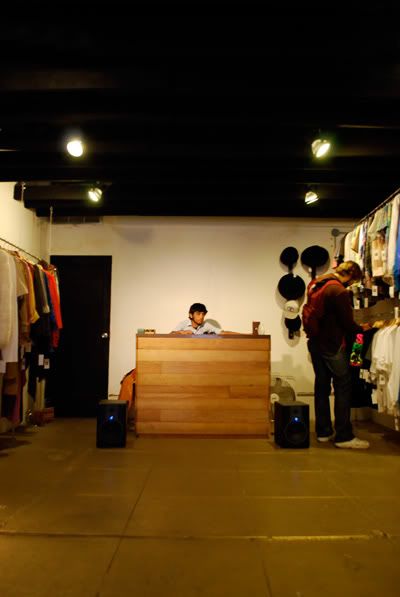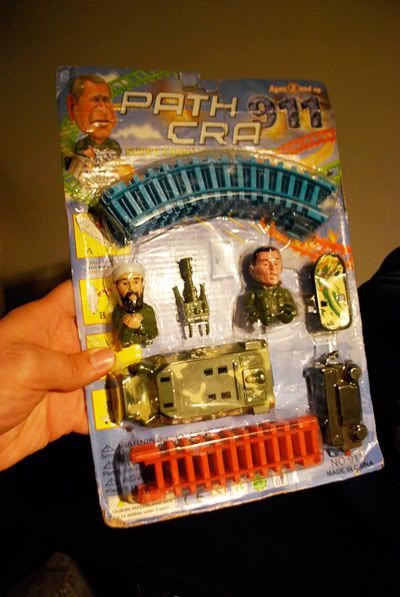 At
Boutique Chandelier
on 11th Street at Quintana Roo, racks of eclectic dresses line the walls and chunky bracelets, glass rings, brass broaches and such cover dressing tables. Several are originals made in Tijuana, most priced between $5 and $50, and proprietoress Miroslava Hoyos boasts a knack for bringing an end to a woman's panicky search for something original to wear whenever faced with the possibility of winding up in the society pages (which happens in Tijuana more than you'd probably think).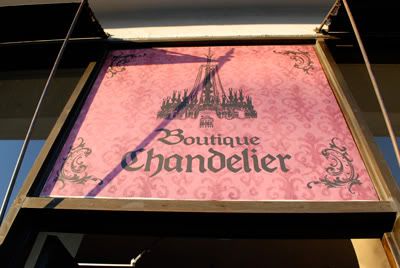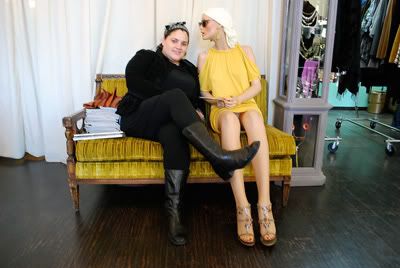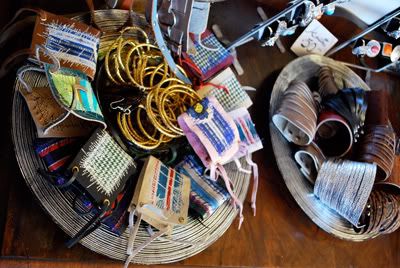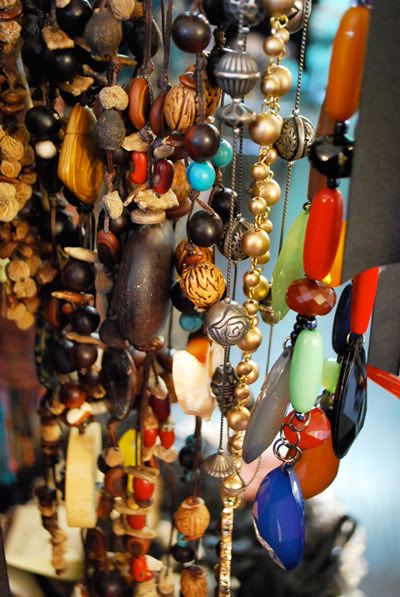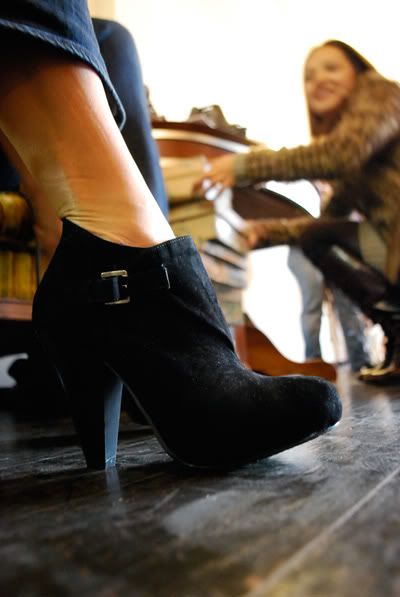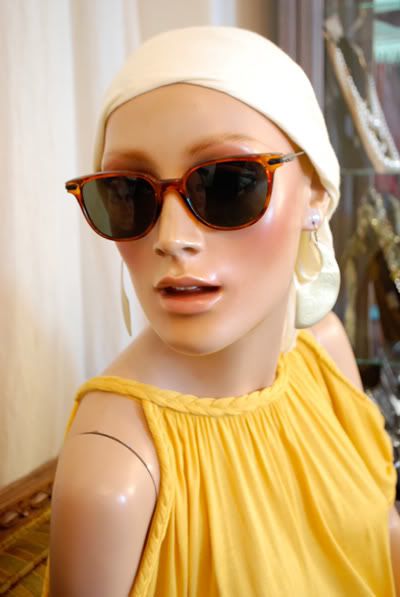 On the outskirts of La Cacho on Calle Rio Nazas, more than 10 local designers had rallied at
Lemonade Press
for a holiday bazaar that overfilled the store and spilled out onto the sidewalk. Up for grabs were old cereal boxes reincarnated as day planners by
Zuñiga & Co.
, vinyl throw pillows and tote bags by
Vinilica
, Cosmogonica light bulb terrariums by
Luzette Godinez
and screenprinted bordertown attire by
I Wanna Look Cheap
and
Zona Narte
.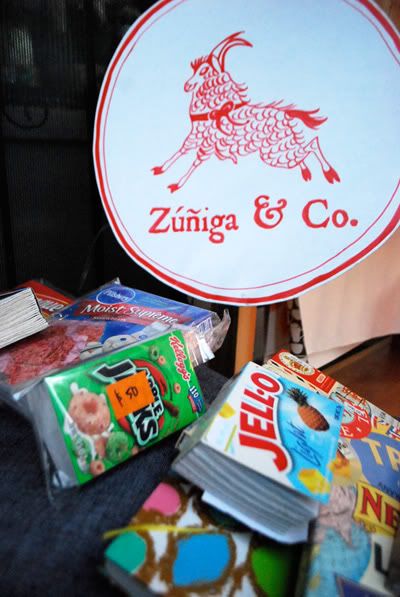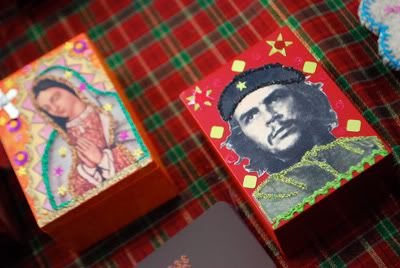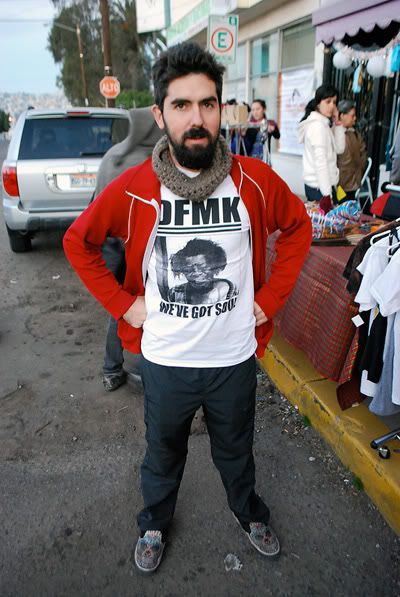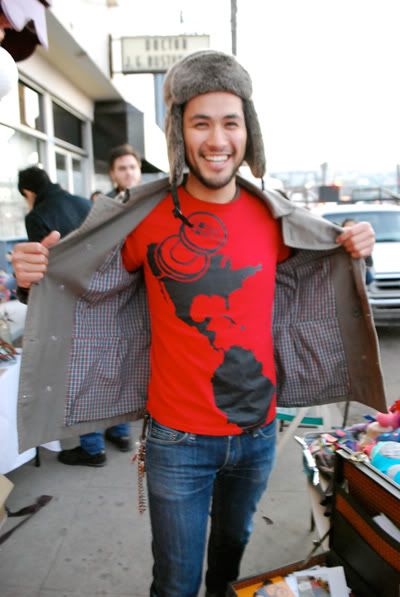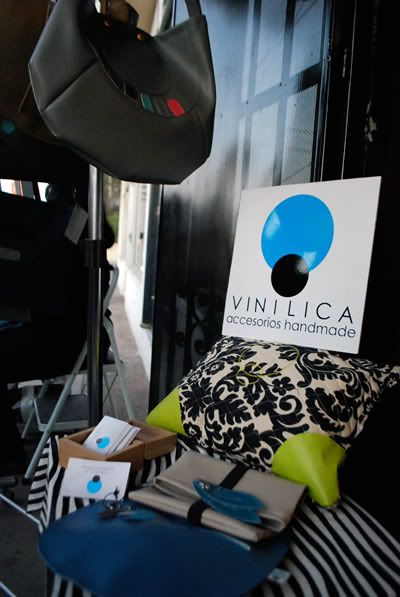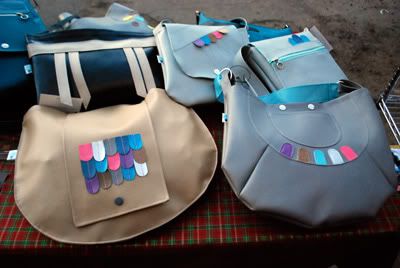 Just after sundown the turistas refueled on marlin queso tacos and micheladas at
Tijuana Junior
near the Hippodrome, a hometown "ocean of tacos and seafood" that opened the first of its five restaurants in 1993. Later, the surprise tequila digestif was on the house at Mexican ethnic fashion store
Casa Icatu
around the corner on Calle Zitacuaro, where the price tags include the number of hours that went into handcrafting each piece.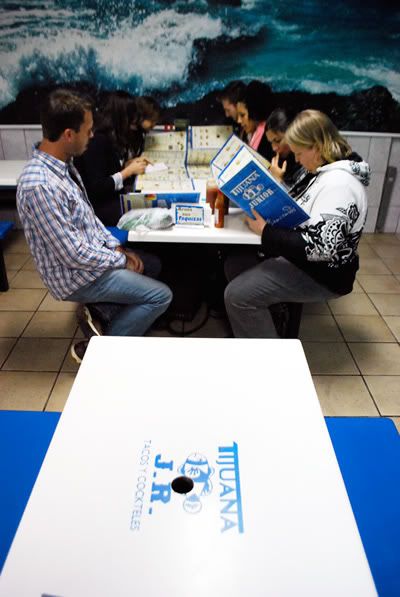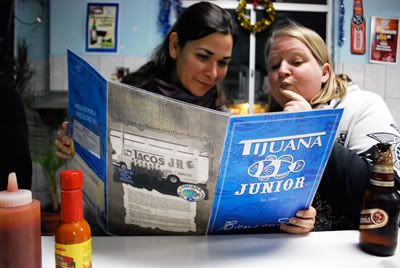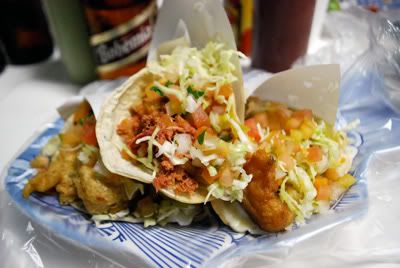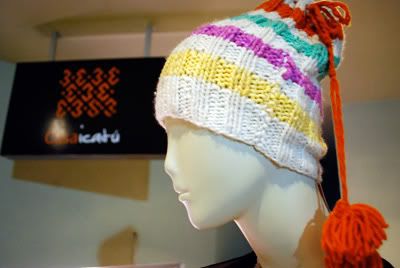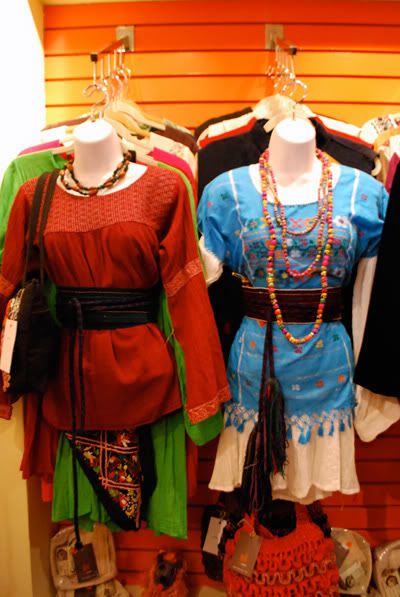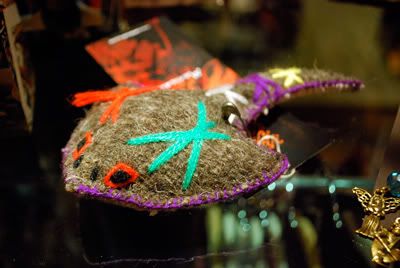 Then it was a 20-minute bus ride east, past the Otay border crossing, to the
Naco
store in Macroplaza Mall near Parque Morelos. The makers of "I Heart TJ" apparel, among other regional Mexitwists on pop attire, wear their tongue-in-cheek slogan shamelessly, literally: "Naco es chido." Trashy is cool. The shirts flaunt sayings that you almost have to be Mexican to understand: "Estar Guars," "Chespirito," "China Tu Madre," "Se Habla Español" and "One Güey."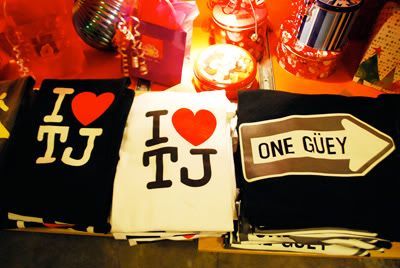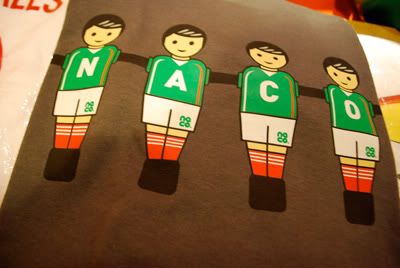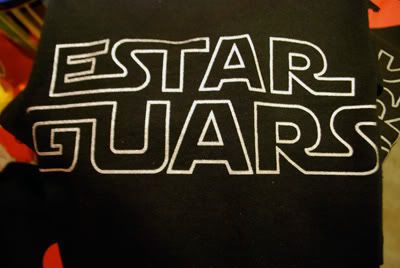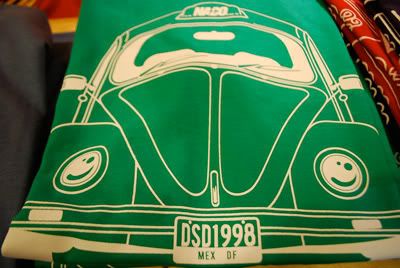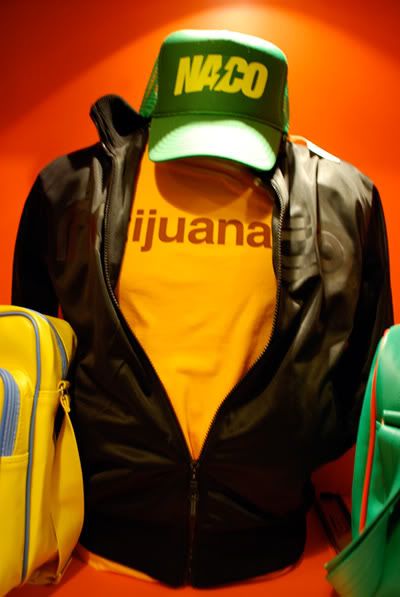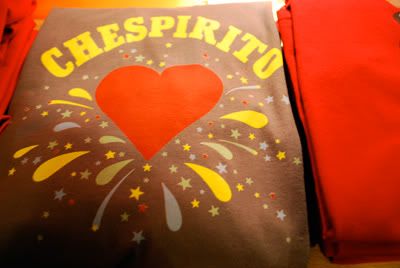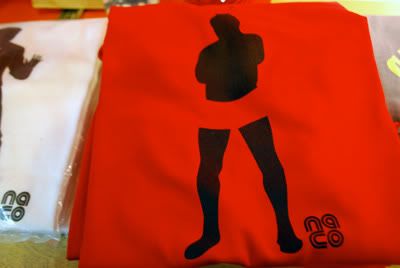 The peso purging came to a close back in La Cacho, at
La Cachonda
, where designers Stephania Zephol and Cathy Alberich had filled the upstairs apartment with a trunk show heavy with Holly Golightliness: "It's Vintage, Darling!" As if her ability to sift gems out of mountains of forgettable swap meet clothing weren't enough, Zephol's bent on pricing the majority of her stock at less than 100 pesos ($8 or so).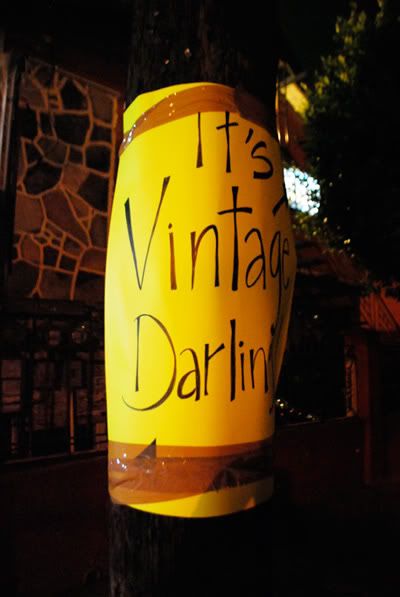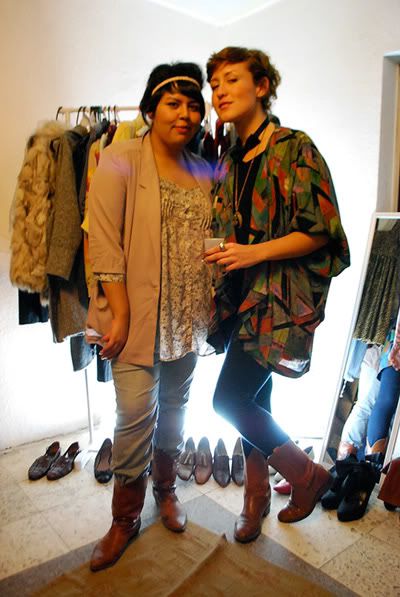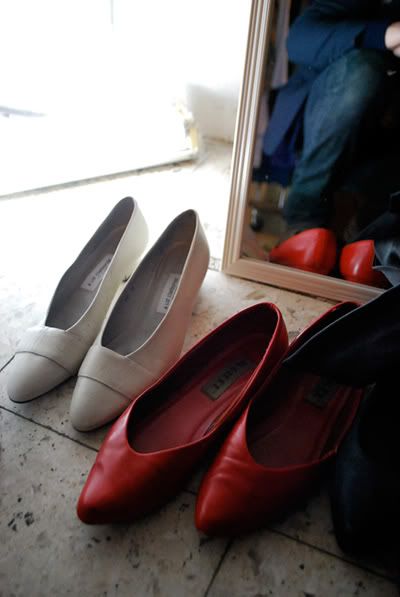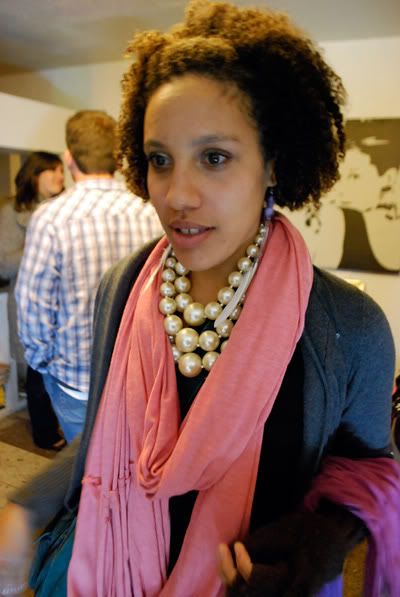 And then it was off for drinks. At
Moustache
, the new snack bar that opened at Sixth Street and Madero in November, comic murals and a lovable ironic theme soften up simple, well-executed industrial design. Fifteen-peso drafts and Nutella-brandy cocktails appropriately dubbed the "Black Mustache" in hand and Architecture in Helsinki, Sigur Ros and Joy Division in the neon-orange air, Turista Libre ascended to the lofted lounge and took its cue from the paint job.
"Sit down, drink up."