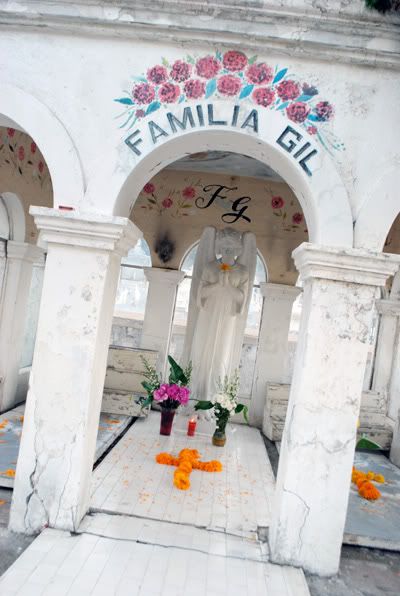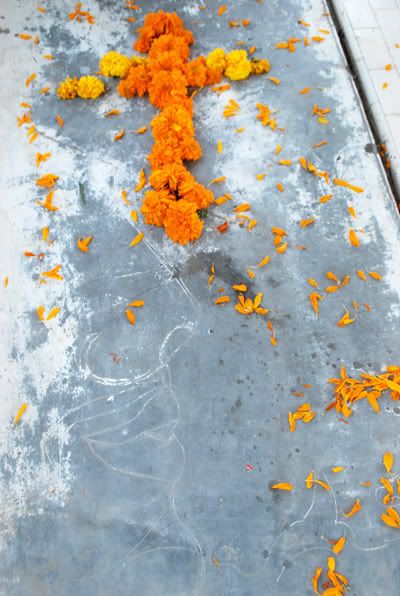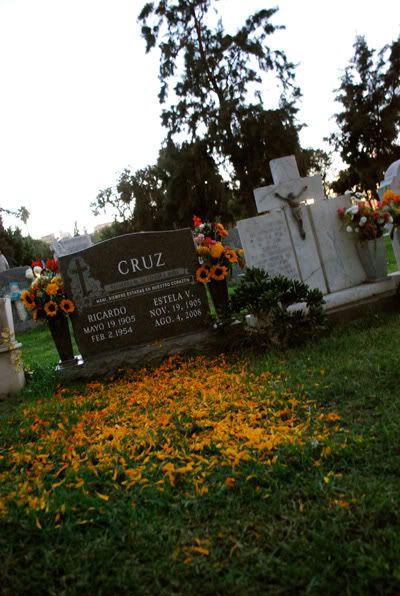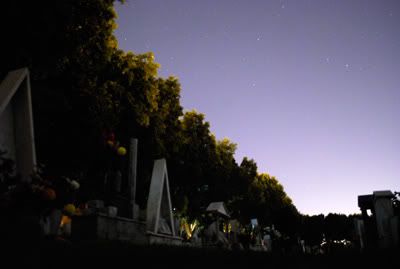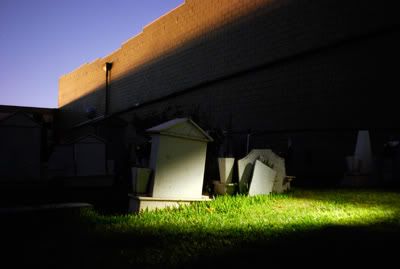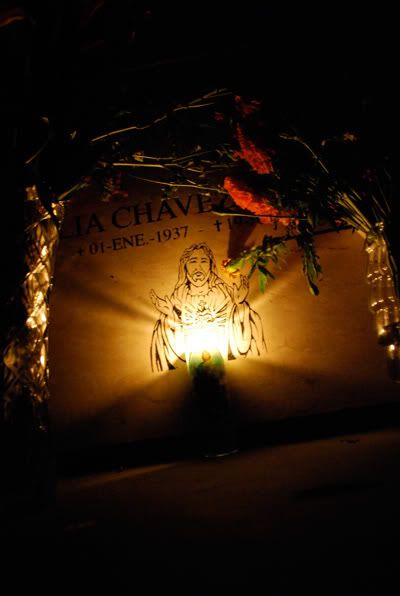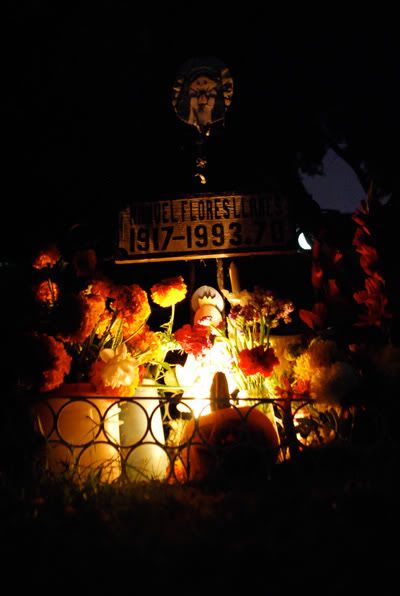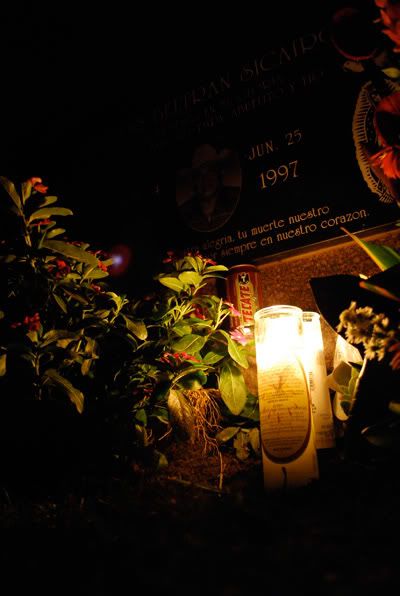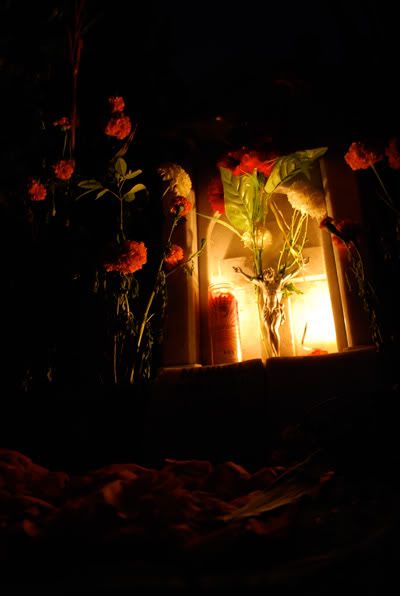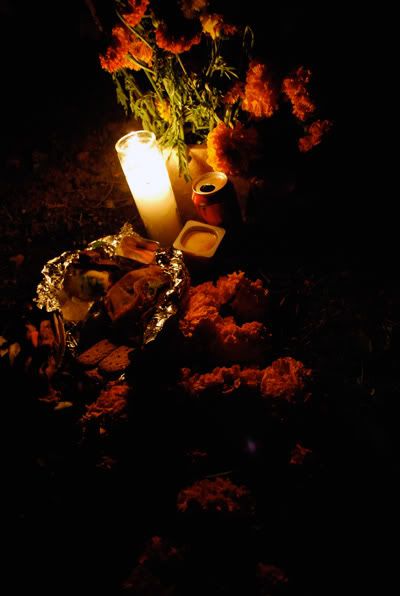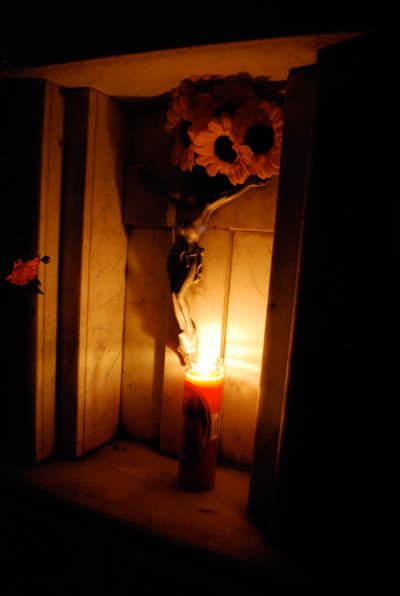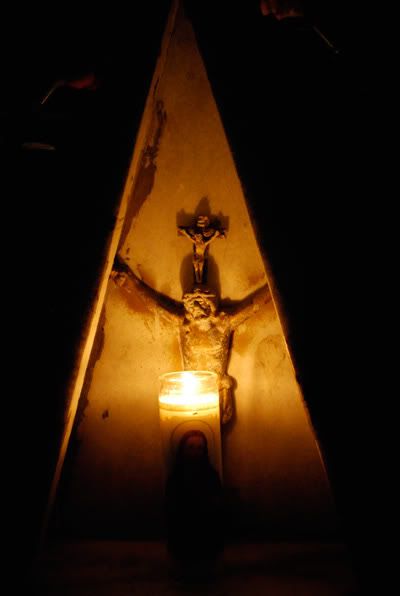 Tijuana doesn't exactly live up to the travel book picture of Dia de los Muertos: elaborate altars piled high with sugar skulls everywhere you turn, parades, drunken dancing atop relatives' graves. For that, you have to head south, ideally to Oaxaca.
In the north, Mexico's celebration of the dead climaxes on the calm side. How ironic that Tijuana, the ever-reputable sin city -- famous for its lengthy list of vices -- where mortality is thrust in your face with every other newspaper headline, would turn down a party. Not to mention the opportunity to carry on a tradition that's about celebrating, not fearing, death.
Cops guarded the entrances of city center cemeteries, keeping an eye out for families carting in six packs and tequila (which is what the holiday traditionally calls for). Crosses of marigolds and votive candles covered maybe one in 10 graves, along with the occasional taco, cup of flan or Tecate. To see the real deal, the best bet (and next year's plan) is to head to the outskirts, home to most new arrivals from the rest of the republic.
Last night was solemn, and maybe a letdown as far as the Lonely Planet crowd would be concerned. But by no means did it lack sentiment. At a grave back in the pitch-black far corner of Panteon Jardin, a ranchero band was singing "Un Puño de Tierra." The song speaks of souls without owners and our short life being nothing but a dream. And when it's over all that's left are memories, and all we take with us is a fistful of dirt. Smuggled beers and emptied Styrofoam plates in hand, the departed's family sang along, and someone shouted to the ground, "Estamos aqui, jefa. We're here, Ma." I never really thought about it before, but one would be lucky to die in Mexico.
Or at least be buried in Mexico.