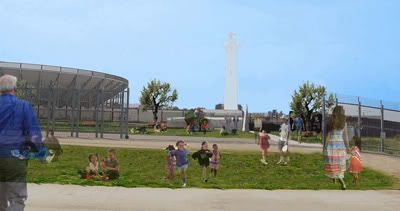 Per
Public Architecture + Planning
's
Facebook page
:
"Public's proposition for Friendship Park has been nominated for an Orchid 2010. It's time to let your voice be heard! Spread the word around town, educate the uneducated and initiate the uninitiated. As citizens of this border town, we want to engage in and encourage the exchange of friendship, ideas and energy between the citizens of Mexico and the United States. We seek to maintain a conceptual meeting place for the ordinary citizens of the US and Mexico. Please go to:
http://orchidsandonions.org
. Friendship Park is listed in the 'miscellaneous' category. Learn more and enter a comment for the Orchid."