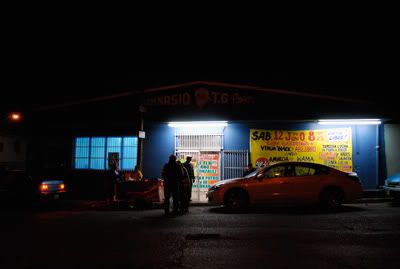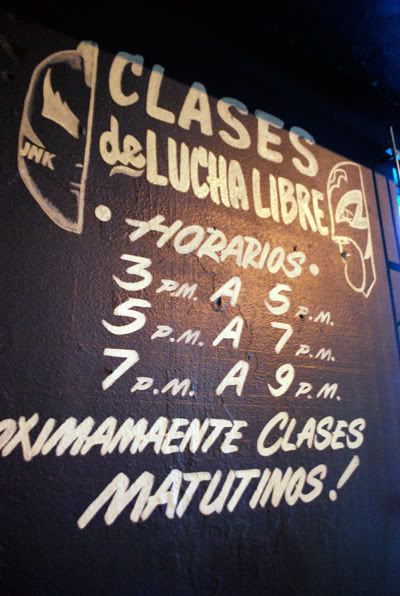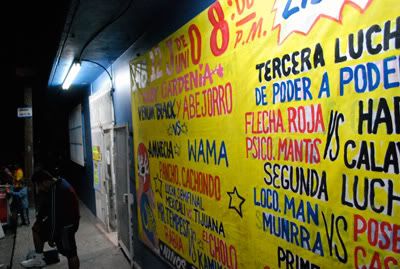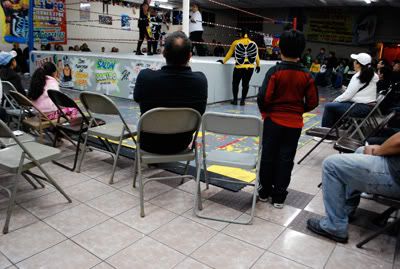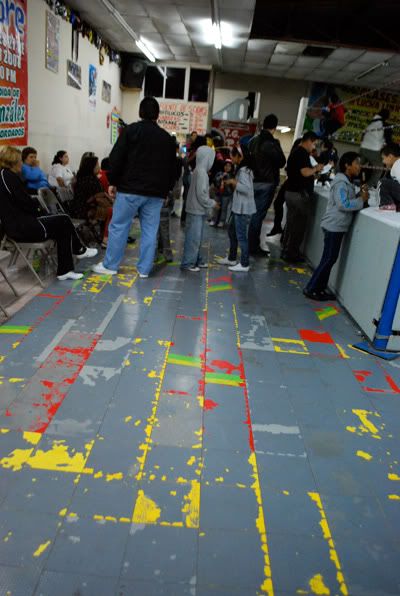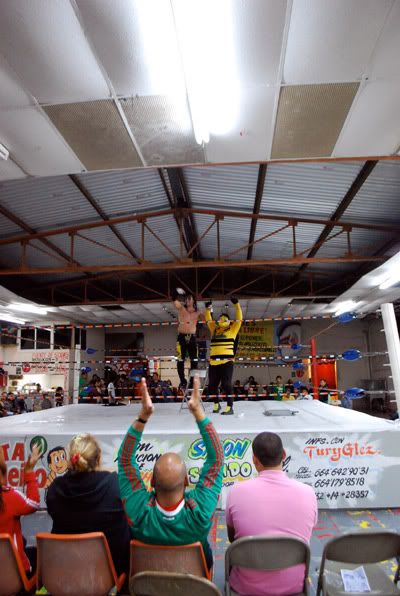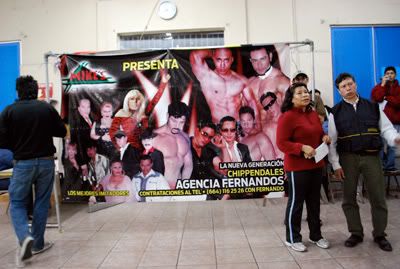 Tijuana's municipal auditorium
is unarguably the city's home of grade-A Mexican masked wrestling, but the matches run on a sporadic schedule. Dry spells sometimes stretch for months, especially in the winter.
So, to Gimnasio T.G. in the blue-collared backstreets of Infonavit we go. Infonavit is the Instituto del Fondo Nacional de la Vivienda para los Trabajadores, or the Institute of the National Housing Fund for Workers. Members of the working class enter a lottery for government loans to buy government-subsidized housing, or as Americans call it, the projects.
A downscale version of the big leagues happens religiously at 8 p.m. Saturdays. It's pint-sized but just as potent, if not more. Fighters flaunt personas like the beefy he-man and the tubby bee-man. Empty folding chairs double as weapons. Moms in the audience outswear dads. Kids outswear moms. As soon as the fight's over, the kids who don't swarm the luchadores for autographs storm the ring to practice their new moves. Sometimes the drama trails out into the street.
Aside from the lack of beer at the concession stand, the lone item here that falls into the category of
"Things That Make You Go Hmm"
is the 10-foot banner for
Mike's Disco
, an underground hole of drag queens and male strippers downtown. Surprisingly, no one in this family-oriented environment seems to mind it one bit.
During the week, the Infonavit ring is actually a lucha libre school that's open to the public. Which means yes, you too can be the next Mexican Hulk Hogan. Just keep in mind, making it as a luchador often involves a second job. But there's apparently no shame in moonlighting, even if it involves dancing in a thong.