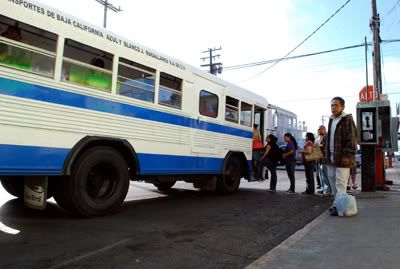 On Sundays the hilltop streets of Tijuana's Colonia Francisco Villa are filled with an open-air swap meet so massive, it makes
Kobey's
at the San Diego Sports Arena look like a 7-Eleven. It's blocks and blocks of vendors selling food, clothes, produce, parakeets, puppies and -- most important -- mountains of the most random secondhand loot, everything from bottle openers attached to wooden papayas to pirated DVDs of Mexican classics.
It's Barbie's dream thrift store, a Hot Wheels junkyard heaven, Mr. Potato Head's palace of budget makeovers. Even if you make your way out of the bargain bin maze without dropping a single peso, you walk away having lived an essential Mexican experience: the mercado.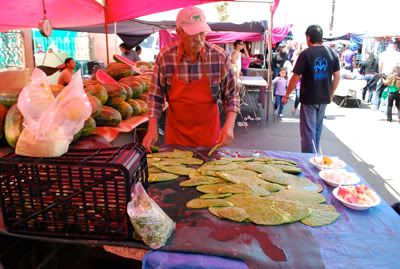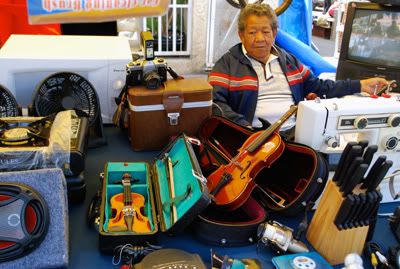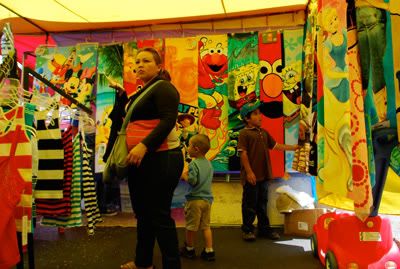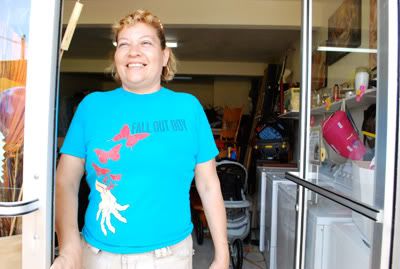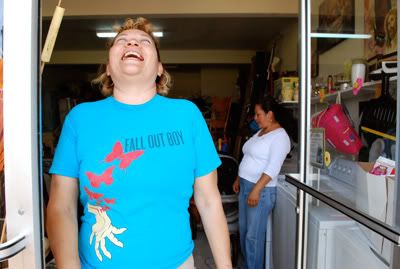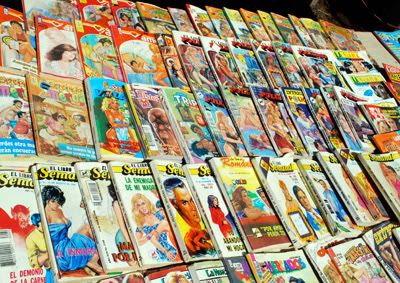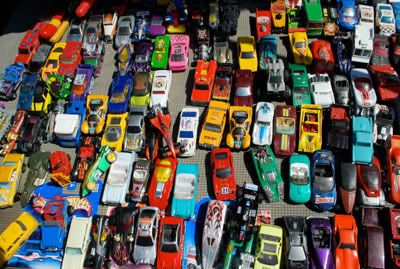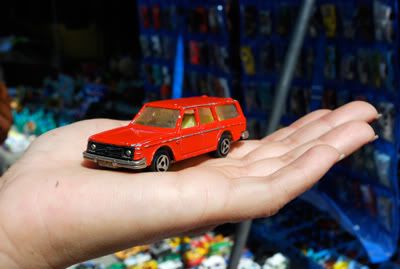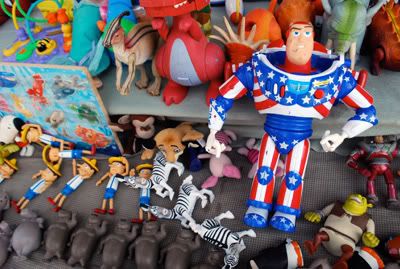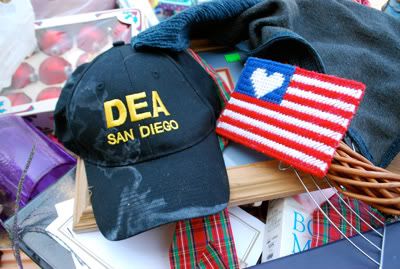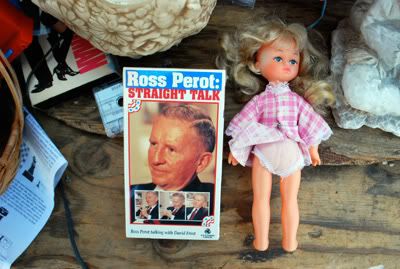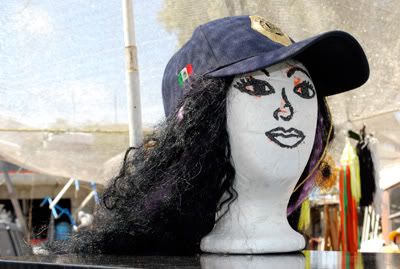 And because no mall, no matter how secondhand, would be complete without a food court, lining the aisles are stands that collectively make for a full-course Mexican dream meal. Birria tacos. Corn on the cob on a stick. Raspados. Carnitas. Flautas.
BonIce
popcicles. The Ninja Turtles and Super Mario pizza rivals. And tejuino, an iced fermented corn drink that's served with salt and topped with a scoop of lime slushy.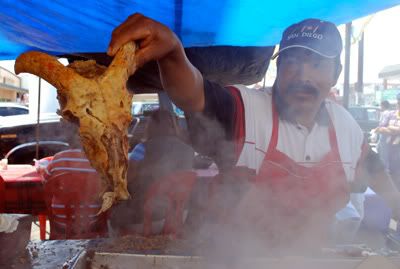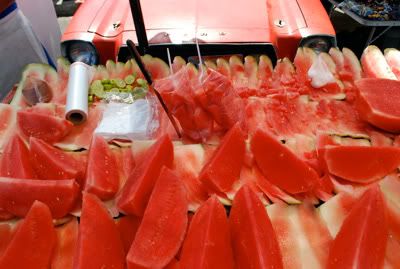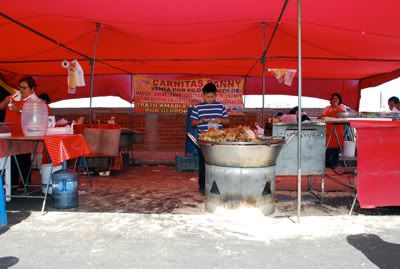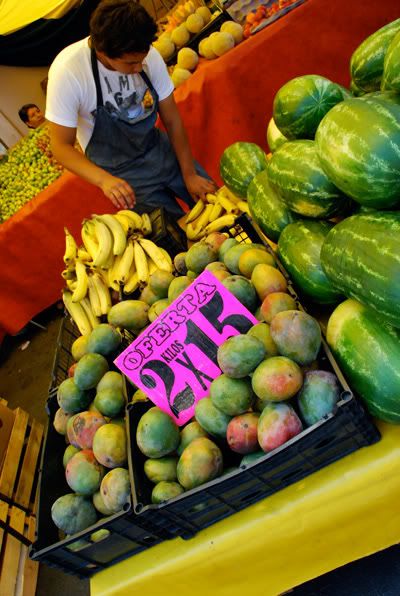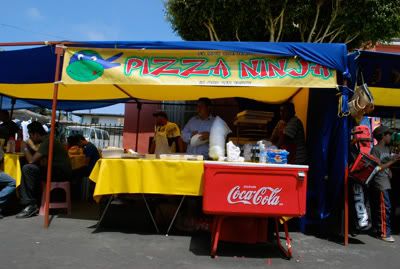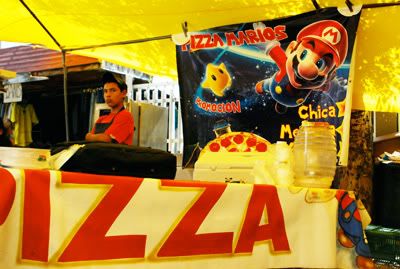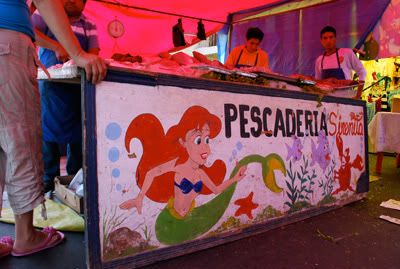 Tejuino carts are on every other street corner in la Villa, but just past the Little Mermaid seafood stand is Maria, who's been selling her variety of fermented corn drink at the swap meet since moving from Michoacan in 1980. Her eyes match her green nieve, and she's an official Turista Libre fan, which makes her the official Turista Libre tejuino vendor.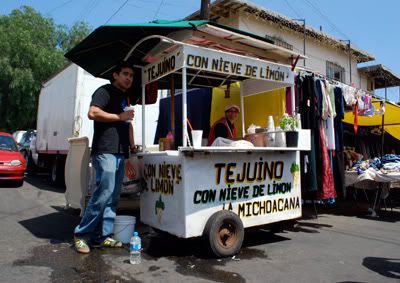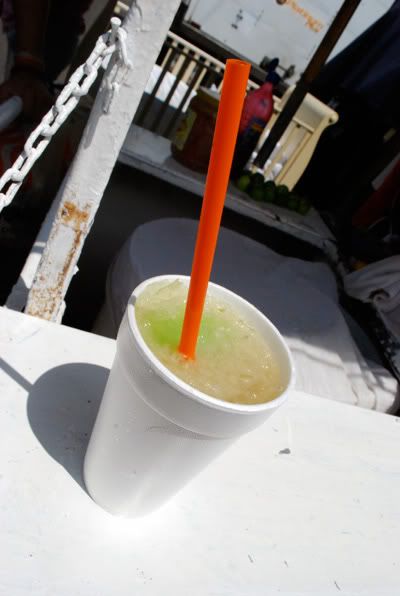 After a couple hours of wandering, the turistas reconvened for an informal round of show-and-tell starring their new finds -- heavyweight film cameras, 3-D tic-tac-toe cubes, smutty softcore comic books and a purse shaped like a British cab -- over goat meat and quesadillas around the corner at Birrieria Guanajuato.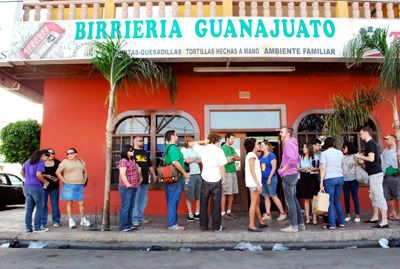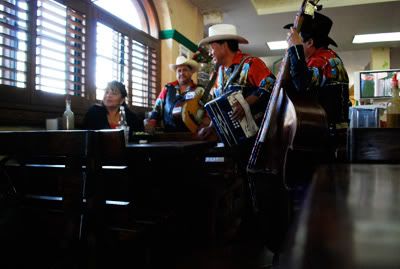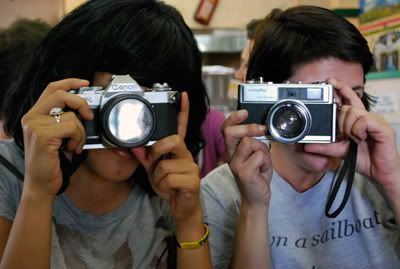 Then the pack headed back downtown to wash down the day with beers at Tropic's Bar on Sixth Street. There, a middle-age man whose white jeans, cowboy boots and industrial grade mustache earn him the title of the town's very own Tom Selleck, capped our Sunday Funday with a good three-minute show on the retired stripper pole (a common feature among Tijuana's aging dives).