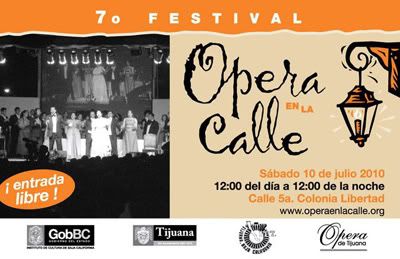 Once a year
Colonia Libertad
's sleepy streets are filled with folding chairs for a day of open-air opera, locally made wine, beer, food and crafty arts galore. The mimes and jesters nudge it to the brink of being a regular Ye Ole Renaissance Faire, but it's free, within walking distance from the border and an opportunity to safely loiter in one of Tijuana's oldest and most iconic neighborhoods alongside the border fence.
This year's installment happens on Fifth Street between Pino Suarez and Aquiles Serdan from noon to midnight Saturday, July 10. Lineup and more info at
operaenlacalle.org
.
Not to be missed is a photo op in front of the abandoned Cine Libertad.