Joining thousands of tijuanenses to watch Mexico take on Argentina on a JumboTron in a Zona Rio roundabout, the Turista Libre World Cup Special was supposed to be all about intervening public spaces in the name of athletic nationalism. But it wound up being a lesson in curbing widespread acute depression.
After a quick pit stop at OXXO for face paint and a box of beers, the turistas became gringo buoys bobbing in a sea of townsfolk decked out in their finest red, white and green.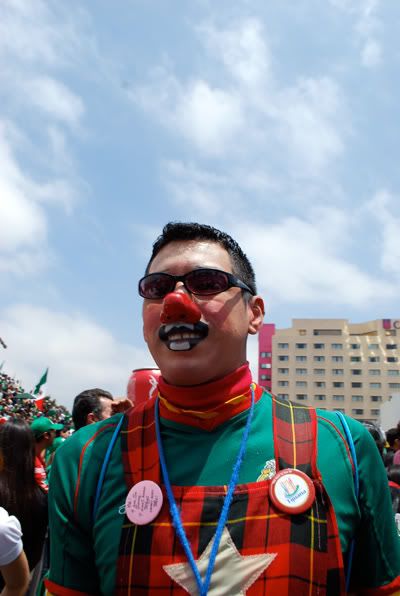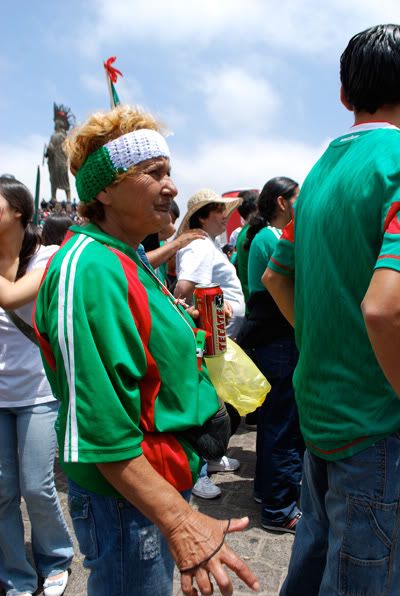 Optimism -- leftover from Mexico's earlier win over France -- was heavy in the air.
But by the time Argentina banked its third goal, the crowd collectively accepted that this was to be the end of its South African dreams. Even the super nopal powers of Cuauhtemoc Blanco and Chicharito combined would not be enough to carry la selección azteca to victory. Reality somberly set in. Flags were lowered, the masses instinctively shut up and slipped into a coma. My can of mango margarita suddenly seemed like a waste of time.
Then, after 15 minutes or so, someone started cheering: Vamoooooos. Within seconds we snapped out of the pity party. We were revived, hooting and wooing, knowing our chances were slim and doing our best not to care. Then came our shining moment. Mexico's lone goal. Tecate showers and spray foam storms immediately followed.
But still. The 3-1 loss warranted a few minutes of being bummed out. Surprisingly, only one glass bottle flew threw the air and thankfully landed without hitting anyone. The sound was immediately cut. The crowd immediately dispersed.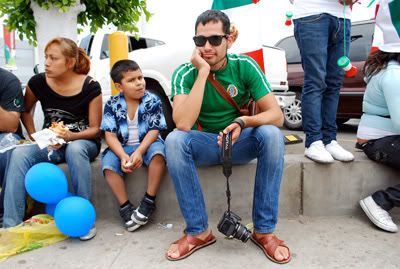 But thanks to the fact that new friends were to be made,
undeserved victory laps were to be taken around the roundabout,
and empty dance floors at Las Pulgas were needing to be filled at 2 in the afternoon,
mourning time was short-lived. Having fun is far more memorable than moping anyway.