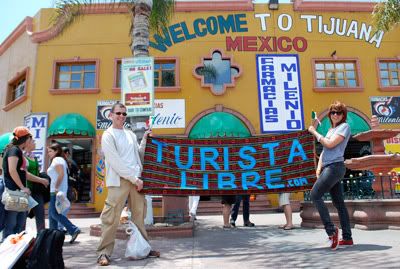 Turista Libre 1.7 took us to the homes of two Tijuana men on missions.
Stop 1 was urban legend Jose Gomez Hernandez. Better known as "El Señor de los Monos," or "The Toy Man," he's spent the past eight years covering his house and car with somewhere between 31,000 and 33,000 toys. The collection has since evolved into a memorial to his wife, who died two years ago. But he's also going for the Guinness World Record (for which he needs 40,000, he says).
More about all of that here.
So, the turistas -- 28 in total (14 newbies) -- rented a bus and hauled out to Colonia Esperanza in southeast Tijuana, where we unloaded as many toys as we could possibly round up. Any toy counted, no matter how large or small, shiny and new or sticky and slober-stained. Our contributions weighed in well under the 7,000 Gomez needs (we showed up with some 100 or so), but our intentions were good.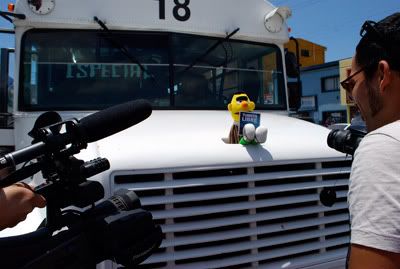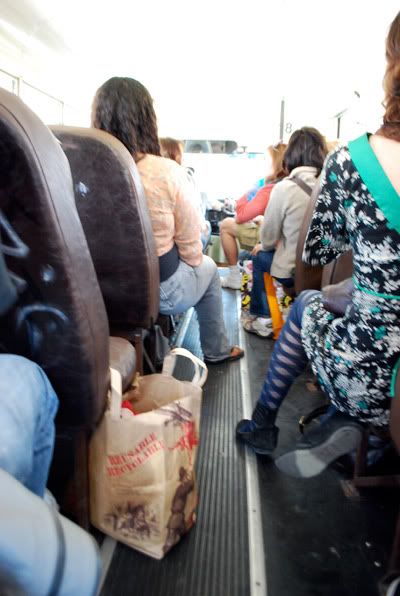 Once all aboard, hostess del día Justyn led the group in a round of "Whose Toy is Most Likely to be President of
the Island of Misfit Toys
?" To the owner of the dollar store Catwoman doll went a limited edition Turista Libre bracelet.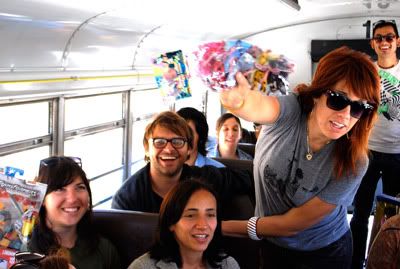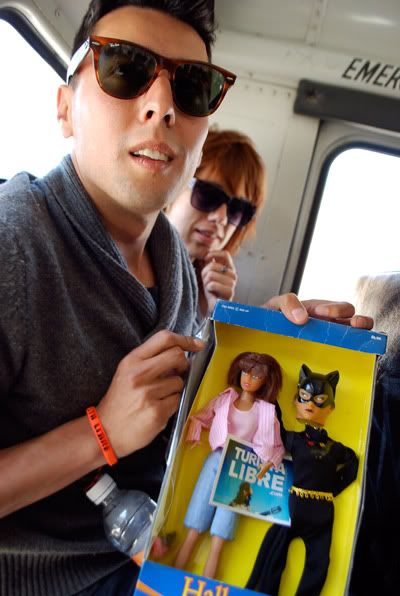 The next thing we knew, it was raining multi-colored plastic and sun-bleached plush.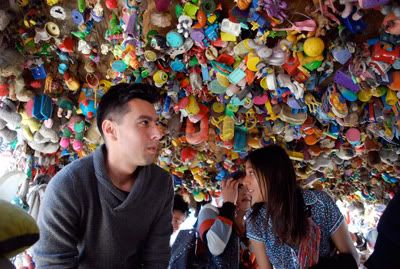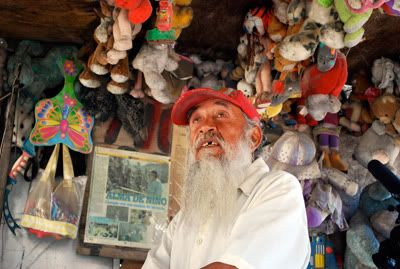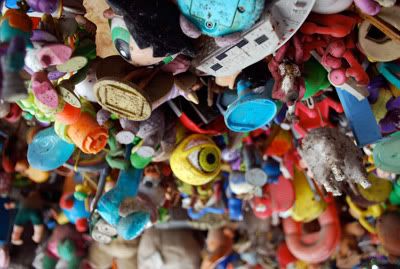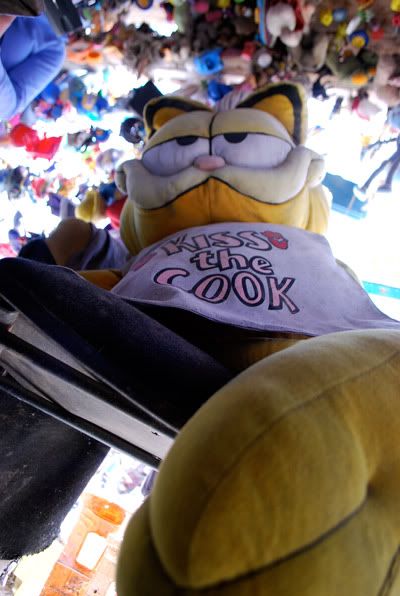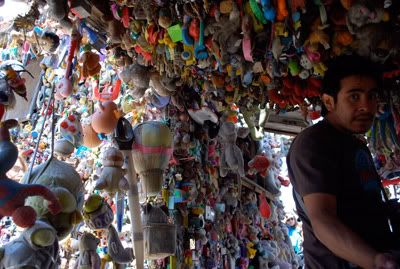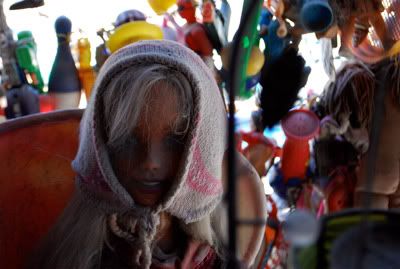 Gomez's tour included the hundred-strong harem of Barbies strapped to his front gate and the lone Smurf on the premises (below), giving most of the group an the opportunity to welcome a new member to their Spanish word bank:
Pitufo
.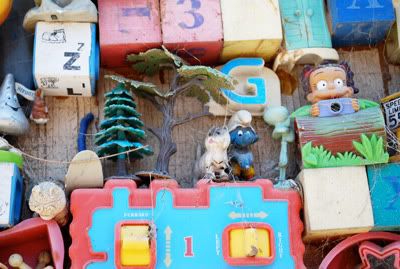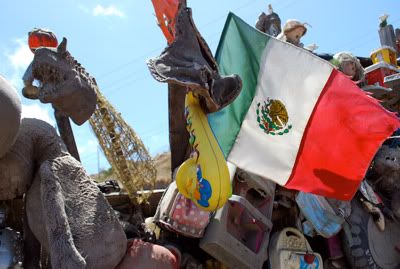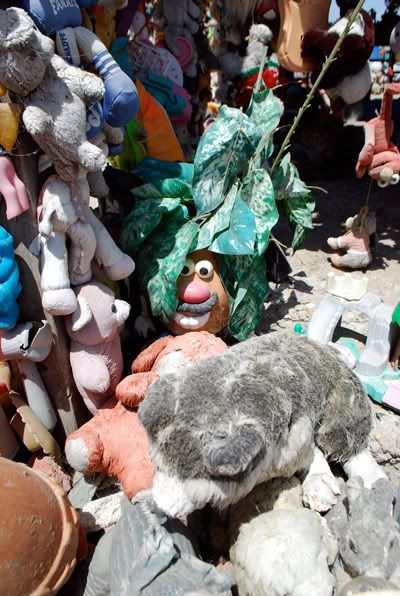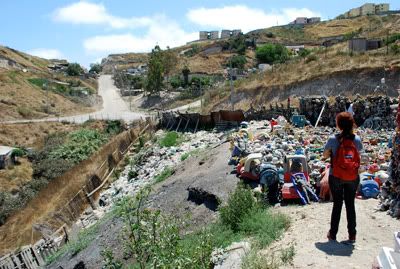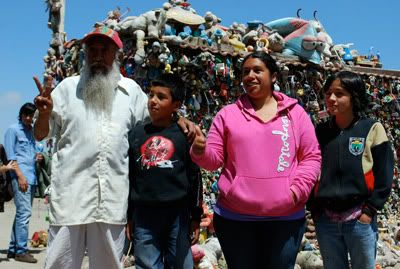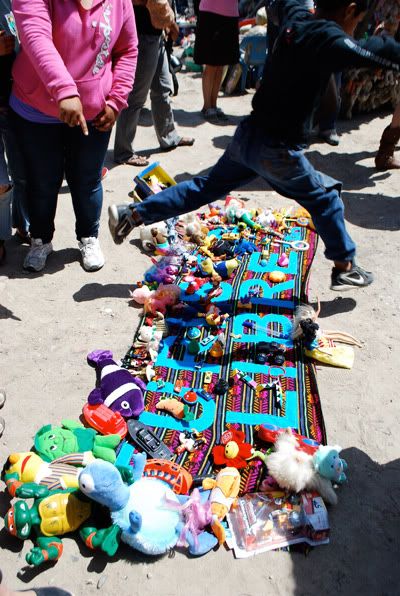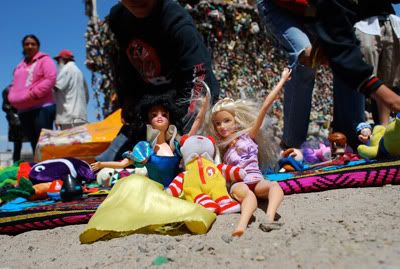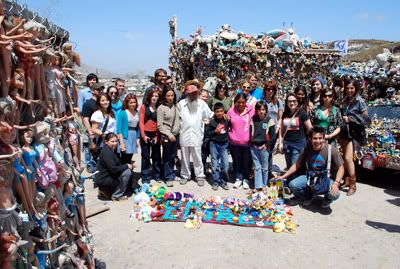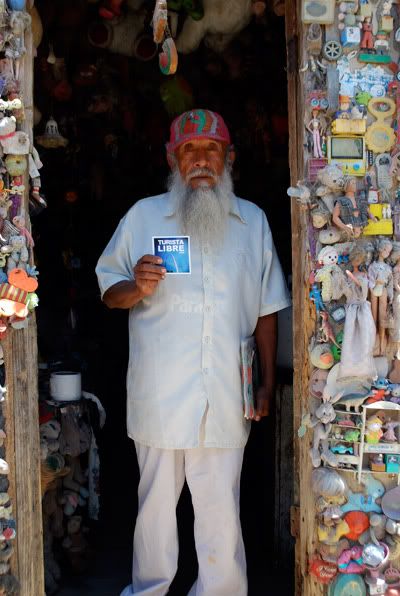 Stop 2 was La Sirena, a 15-meter, three-story mermaid house that looks over Puerto Nuevo midway between the border and Ensenada. She's the work of Armando Muñoz, a sculpture-architect whose concept of everyday living spaces comes in the form of monstrous, naked concrete women. We first met Muñoz when visiting his 55-foot La Mona statue-studio for
Turista Libre 1.2
. La Sirena has apparently been in the works since 1985 but is due for completion by November. And once she's finished, Muñoz is planning a 150-meter (yes, just shy of 500 feet) art center.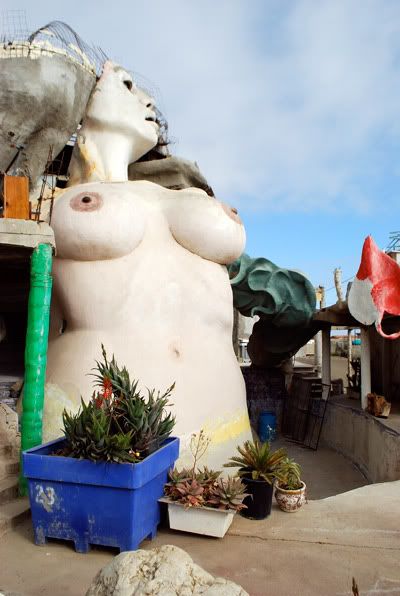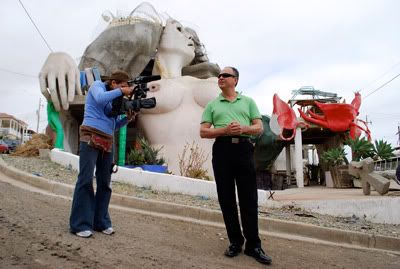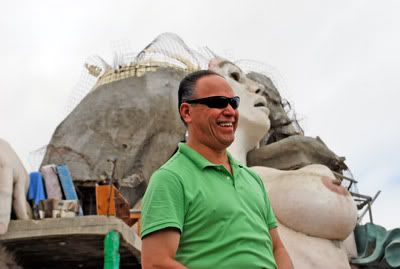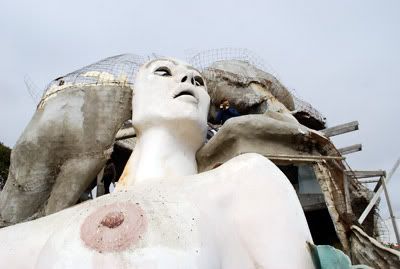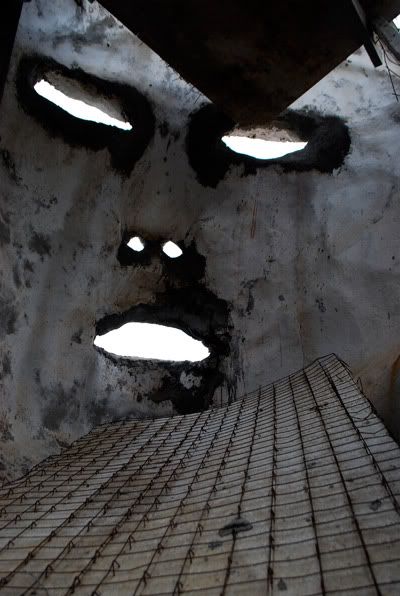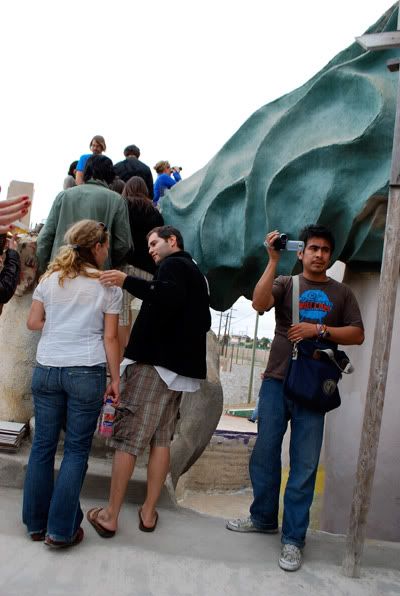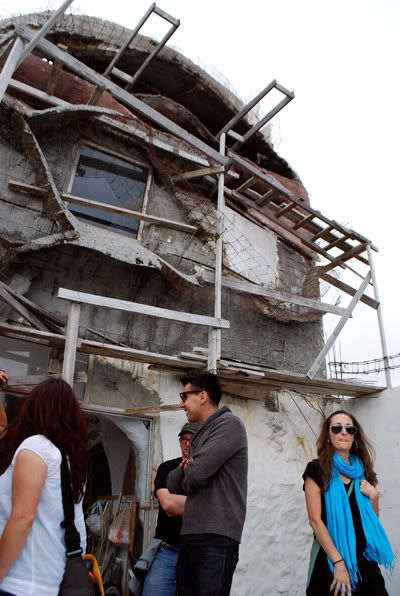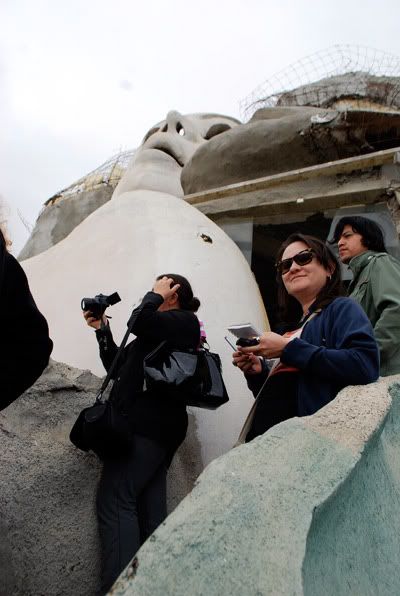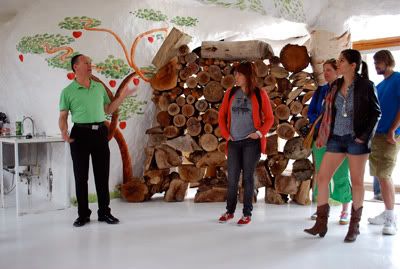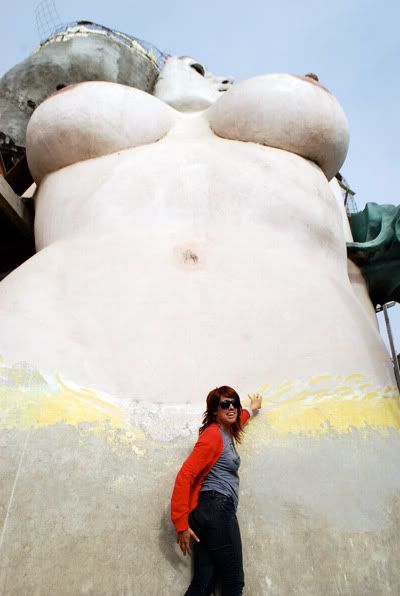 Afterward, across the street in Puerto Nuevo proper, we washed down not just lobster (the village's claim to fame) but shrimp that had been stuffed with lobster and wrapped in bacon with Pacificos and Ecto-green margaritas. Then we headed back to the border, making it home just in time to catch ourselves
on the 11 o'clock news
.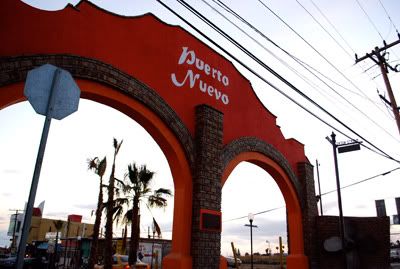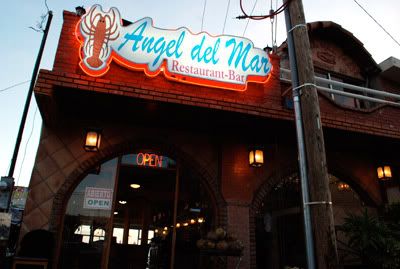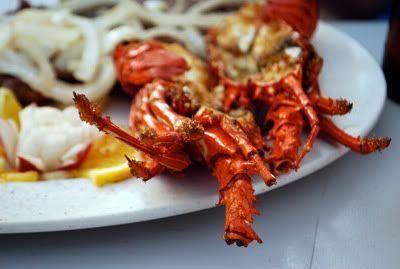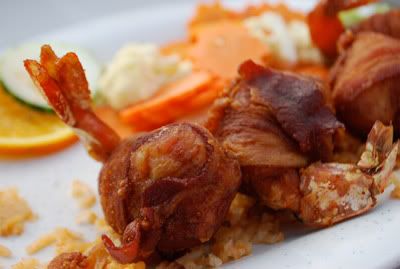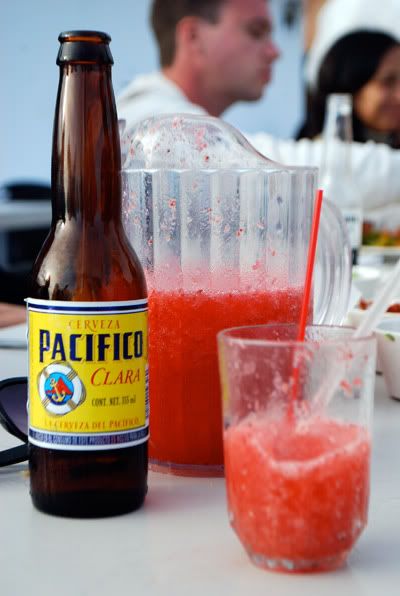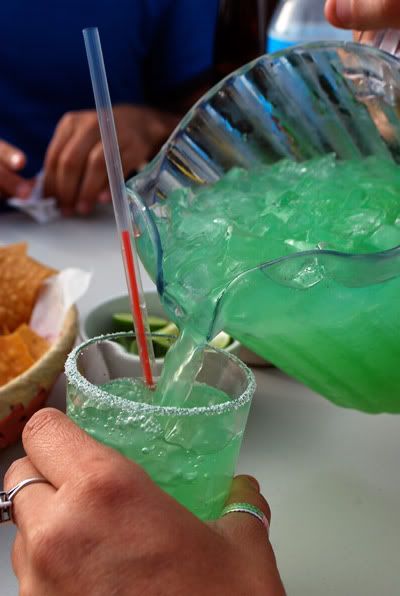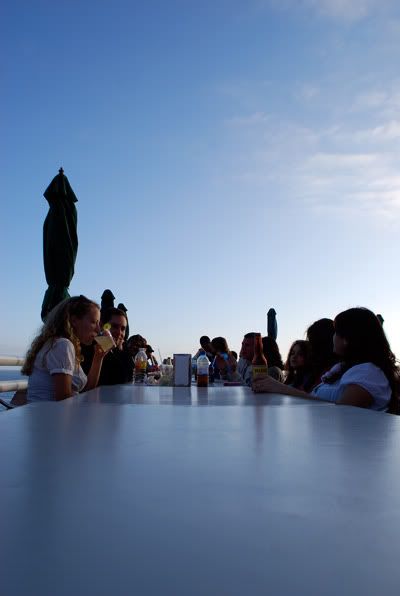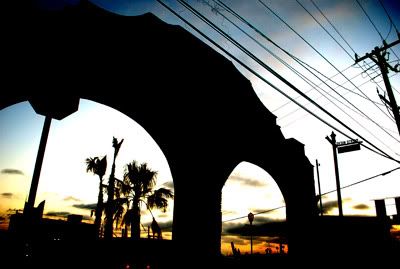 More photos here.