"Tijuana improves if its people do so," reads
Reacciona Tijuana
's new mural at Boulevard Agua Caliente and Camino Nuevo in Colonia Marron, a joint effort with Universidad Autonoma de Baja California art students.
Months ago, the nonprofit pep squad slathered the city's billboards with slogans like "Tijuana needs to think and hear positively," and "Tijuana is the sum of the actions of all its inhabitants."
This is its first display of a more artistic brand of propaganda to -- in its words -- motivate citizens "to participate in real change through their own awareness."


The panels are actually an evolutionary map
that in a perfect world would lead the general populace away from violence, corruption and common apedom. The steps are fivefold:
1. Narco-polithecus: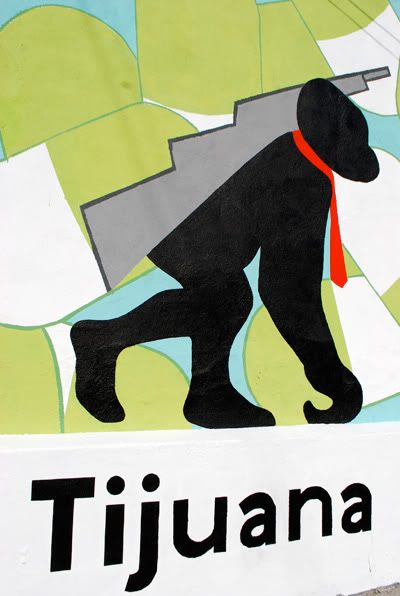 2. Sicariupithecus-mexicanus: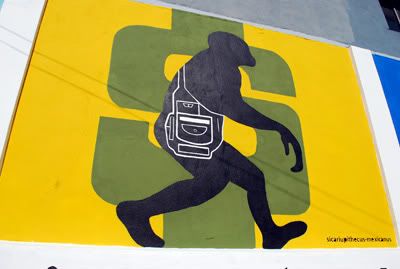 3. Homo-indiferenthus:
4. Homo-alethus: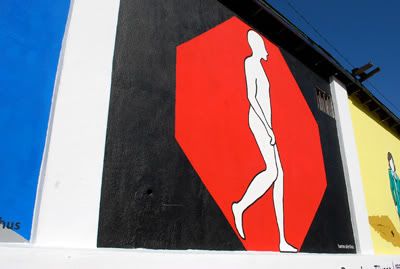 5. Homo-sabius.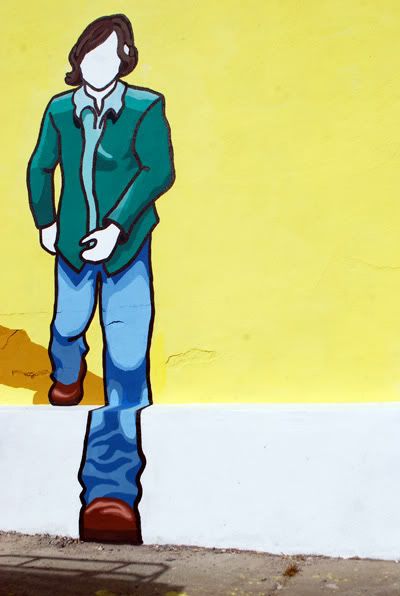 "It'll be tagged by tomorrow," said the guy who works at the neighboring car shop. "People just don't understand."