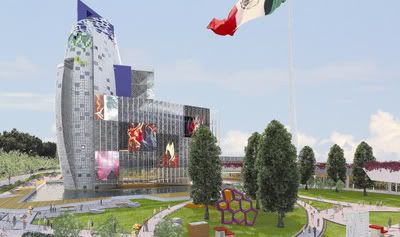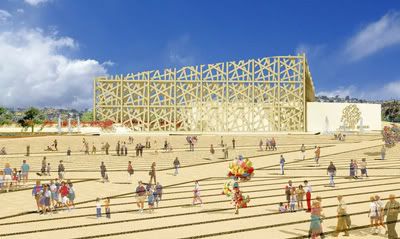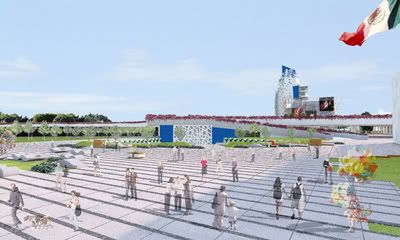 These Shanghai postcard knockoffs are actually mock-ups of Zócalo 11 de Julio, a 10-acre, $100 million project alongside Tijuana city hall that would include an outdoor area for 35,000 people, an 11-story tower that houses a public library and a three-level parking lot. Penning the design is
7XA Arquitectos
, a Monterrey firm run by architects Angel López and Carlos Ortiz.
Private investors are footing 70 percent of the bill; the government's taking care of the difference. Construction, which began in November 2009, is expected to take four years.
Some Tijuanenses are all for it because public green space is minimal and the city lacks a proper zocalo, a central plaza area common to Mexican cities. Others say the money should be spent on, oh, filling all the potholes. Also, some 20 people have been camping outside city hall for about two months, protesting the removal of some 900 trees despite the fact that they'll supposedly be replaced by 1,200.
More here.