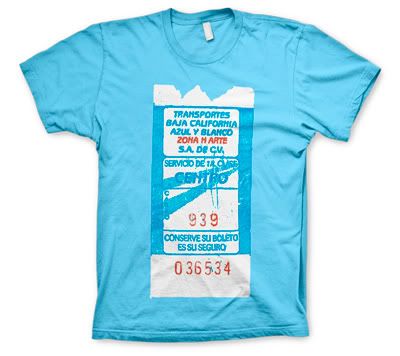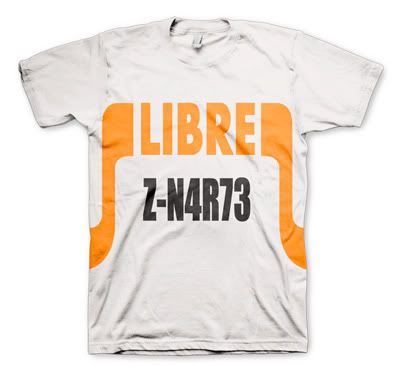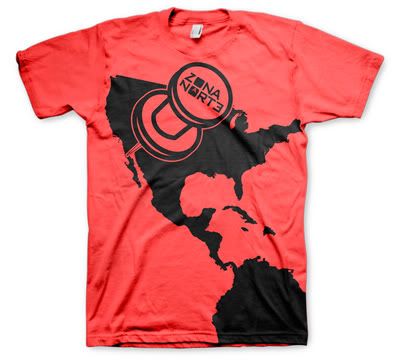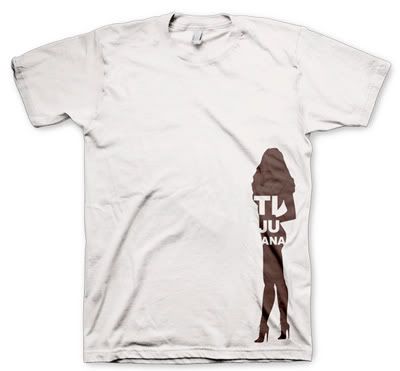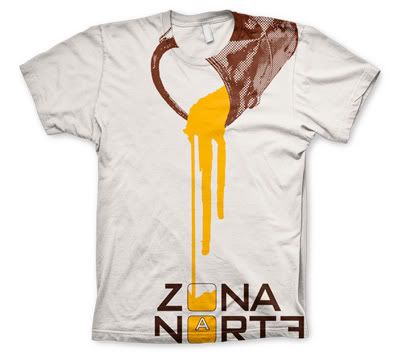 Zona Norte (North Zone) is the northernmost edge of downtown Tijuana. It's where you go to to rent a whore. Or buy meth. Or see strippers lather each other up with shaving cream and roll around atop a mirrored stage. It would be where you'd take in a donkey show, if they actually existed.
It's an area of town which you'd think its residents wouldn't necessarily care to brag about, as it's this dingy, red-lit sideshow that most of the outside world defaults to whenever looking down its nose at Tijuana. But in fact it winds up inspiring projects like
Zona Narte
.
Designed by Tijuana natives Jorge Ledezma and Ivan Zepeda, the T-shirts flaunt iconic pop imagery inspired by the borough: a ticket from the city's blue and white public buses (if the serial number adds up to 21, kids trade them for a kiss), the tangerine lettering from the side of a Taxi Libre, and a tall, dark and extremely idealized tribute to the rundown ladies for hire who line First Street, among others.
Zona Norte has no doubt tirelessly played role of the shameless hedonism dealer in Tijuana's short 120 years, feeding both Americans and new arrivals from southern Mexico and Central America as many vices as their libidos can stomach. But Zona Norte natives who see beyond the fallen Paradise Island facade know that in between these situations life is not always as dismal as a First World standard would lead one to believe.
It's home to everyday life, too: restaurants, corner stores, open-air markets, popsicle carts, cathedrals, cemeteries, baseball diamonds, schools, families, nostalgia. It's urban survival at its most dogged and intense (albeit tattered and often tired), a juxtaposition of bizarre, abnormal smut and the ins and outs of the everyday human experience that is quintessentially Tijuana.
More Zona Narte (pronounced Zona en Arte) at
zonanarte.tk
.