Weekends have been especially wet for about a month and a half now, and even though Cinepolis' VIP theater has a full bar and leather recliners (Tijuana: 1, San Diego: 0), I can't help but feel like I'm wasting daylight by locking myself in the movies all afternoon. I tend to fall asleep anyway, which means I'm just paying to snore in public.
So the need finally arose to find something else to do in Tijuana on a waterlogged Saturday.
El Trompo
(The Top) is Tijuana's interactive science and technology museum. Geared toward kids, it opened a year ago in the city's ever-expanding eastern wing off Boulevard Insurgentes, which is one of the few remaining areas within the city limits that has blank space to fill (barely).
The building could be an aircraft hanger. All bare metal and exposed concrete, architect Roberto Calderón's design falls into line with Mexico's cross-platform use of industrial design in its contemporary architecture. It's everywhere: churches, schools, apartment complexes, airports, etc.
From the parking lot, the sheer size of the place works you up for all the underrated thrills of learning how magnets work or how planes fly and who knows how many other increasingly ignored wonders of this Twitterfied, iPhoned, digitally junked-up world and all its now-now-OMG-nowness.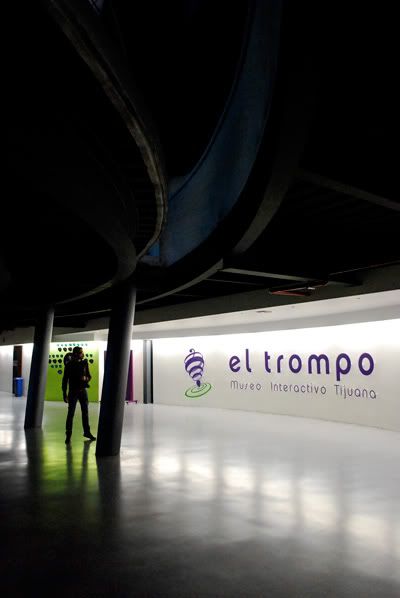 Inside, there's a 3D theater and a hall full of 30 or so exhibits that involve a lot of touching and feeling -- buttons to press, pedals to push. The place packs more than enough room for three times as much. Nevertheless, it's impossible to feel ripped off. Admission is $3 and parking is free.
All-around favorites include the giant-bubble-making wing,
the armwrestling robot,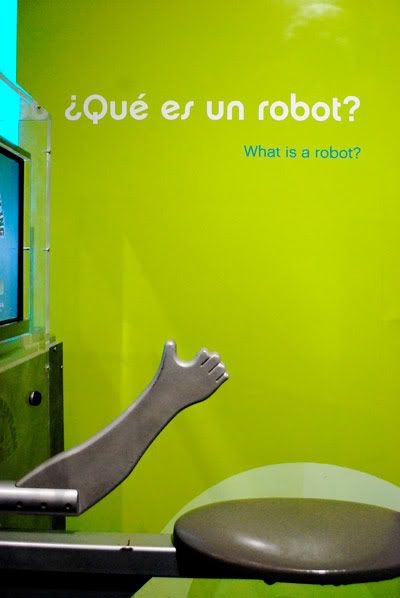 the beach ball that teaches you how a plane is able to fly because lower air speed below the wings pushes it upward,
Gravity Skeeball,
this "Little Prince"-looking piñata hanging in the center of the lobby,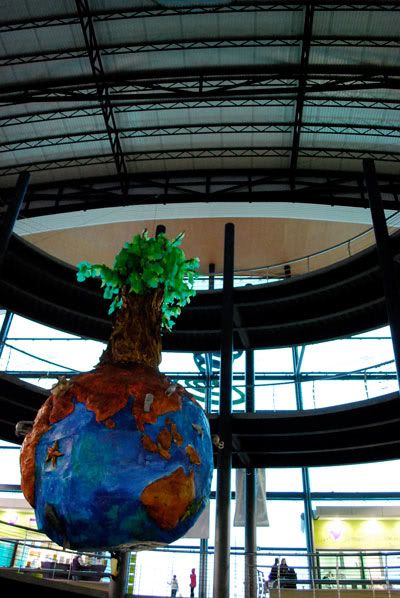 this interactive digital mural, where if you hold still long enough, the e-bugs land on your shadow,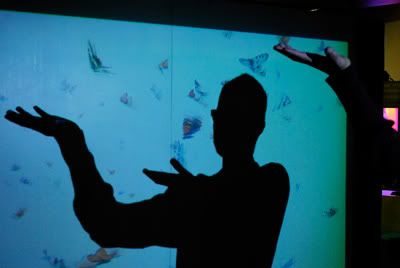 the infrared camera,
the brain,
the giant piano,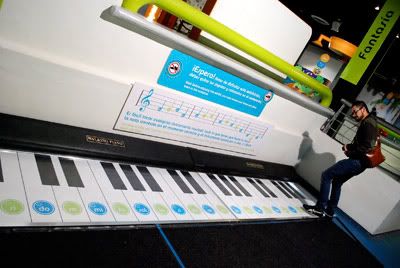 the decor that's straight out of "Pee-wee's Playhouse,"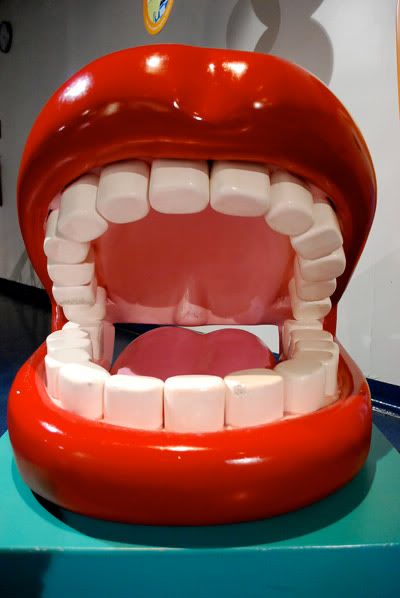 and the overly hopeful notion that recycling is actually on the horizon south of the border.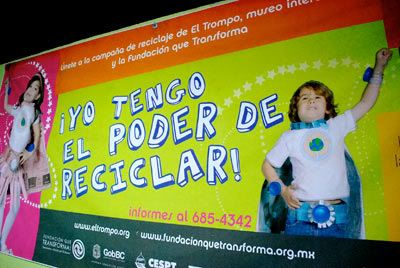 Remember this thing from "The Goonies"?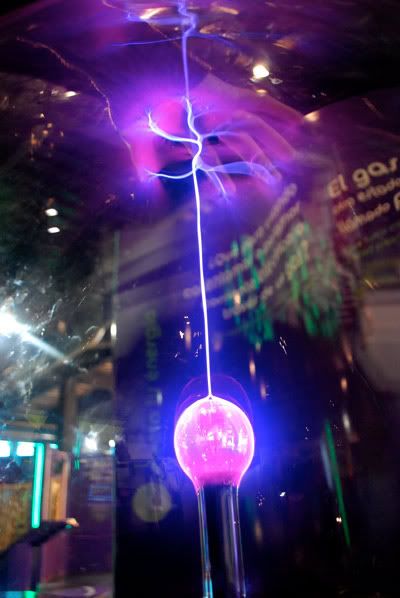 Inspirational oneliners, written in both Spanish and English, are everywhere.
Along with a lot of Ikea-looking light fixtures that really have no educational purpose.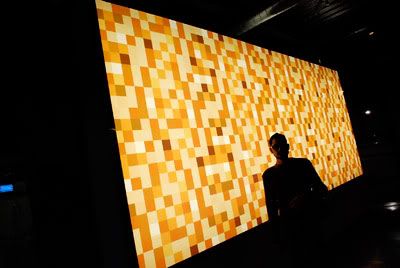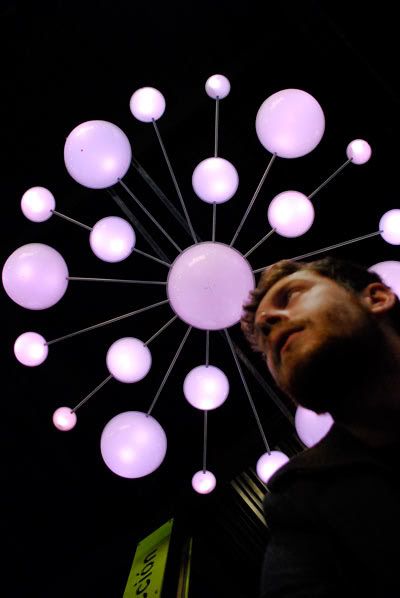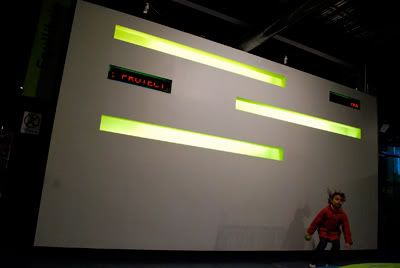 But the most important piece of technology of all in this touchy-feely-sticky-fingered wonderland awaits at the exit: the all-you-can-pump jug of hand sanitizer.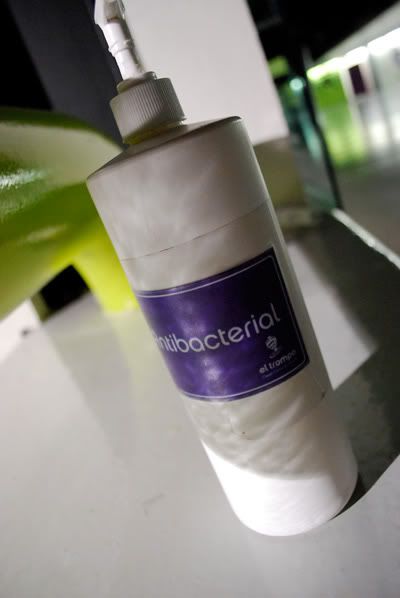 Two additional floors are still in the works, probably dependent on whether the moms and dads of Tijuana shell out enough cash to keep the place in operation. New concepts like first-rate museums for kids don't always take off right away around here. Most families that can spare the money for admission to places like this would prefer their San Diego counterparts anyway. The rest of its residents probably have little intention of staying permanently, or they simply can't afford it, which makes long-term investments like interactive science and technology museums for children a joke.
It would come as no surprise if they convert the place into a swap meet ... or an actual aircraft hanger ... within a year's time, but I hope that's not the case.