What was supposed to be a day of watching Tijuana futbol with the Xoloitzcuintles quickly became all about falling in love with Plan B. Why? The T-bone of the Mexican soccer league, Cuauhtemoc Blanco, happens to play for the opposing team and the whole town turned out to see him. Tickets sold out three days before the game, but I didn't find out until the afternoon before. Thus began the "Who do we know?" runaround. You know, the roommate of a friend happens to be doing a graphic design job for the son of the owner of the team, and maybe just maybe he could squeeze 20 purdy folk onto the list. It's a scenario that probably happens more often than not around here. Ah, Mexico.
But it wasn't until after hopping across a mud pond, fording throngs of annoyed faces and explaining the entire story of promised tickets and Tijuana soccer virgins to no fewer than five employees (including the Xoloitzcuintles director of communications himself) at three different gates did the truth set in. No such list ever existed. We would be seeing no futbol today.
And that is why Turista Libre now has a PayPal account for the purpose of purchasing tickets in advance. I know, I know. What a concept. But it's called beta mode for a reason. Perdon.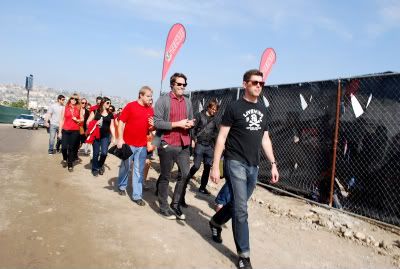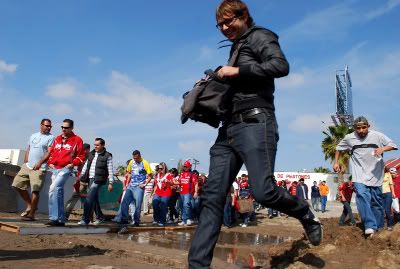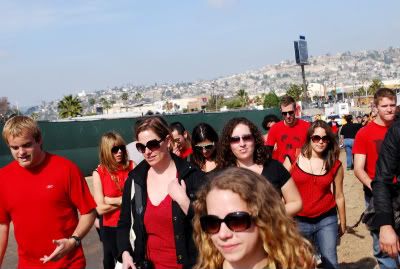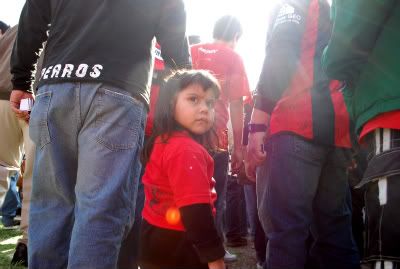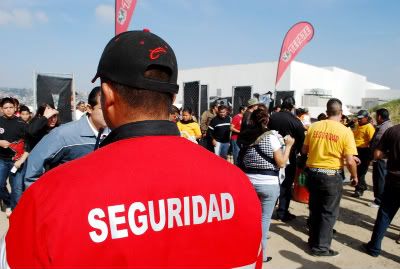 Luckily, the stadium sits in the shadow of Caliente casino and racetrack. It looks like a Midwestern-style McMansion that's the size of a Mormon temple, and the greyhounds race daily starting at 2. Everyone was really chill about going with Plan B, which is good because I'm finding it's the only sane way to enjoy Tijuana.
And most of us were wearing oversized sunglasses anyway.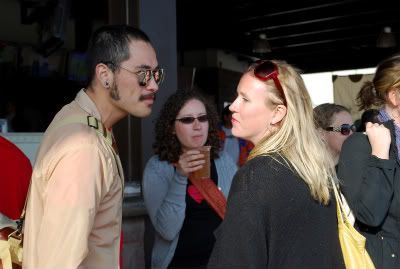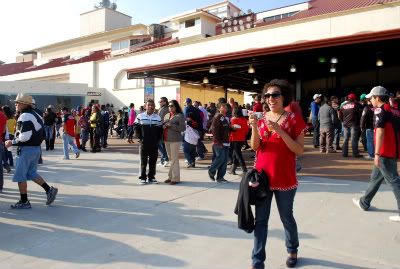 Inside, we downed carne asada nachos and margaritas in the lounge and made the acquaintance of the automotronic roulette table and surrounding mess of slot machines.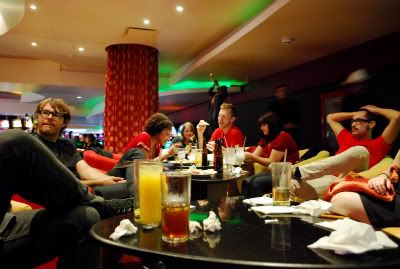 Outside, we threw down the big bills on the live show.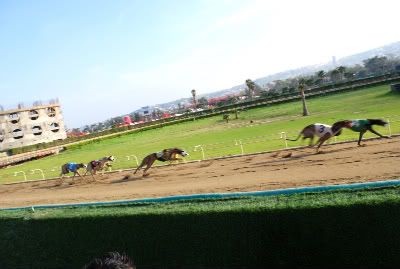 Meanwhile, new friends played a round of "what Mexican variation of beer is in your cup?" off to the side.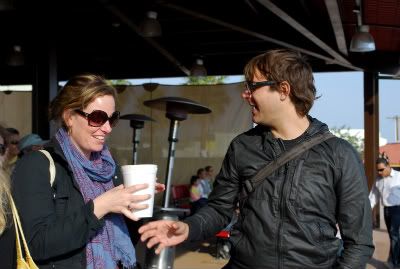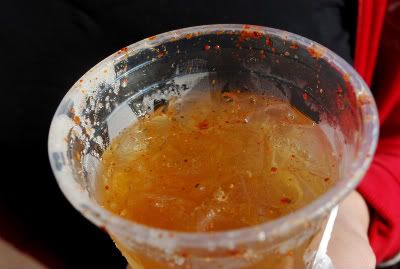 Next came parrilladas -- flaming slats of various meats -- at
Los Remedios
, a warehouse of a Mexican restaurant in Zona Rio. Its massive loteria mural painted on the ceiling makes it the Sistine Chapel of Tijuana eateries.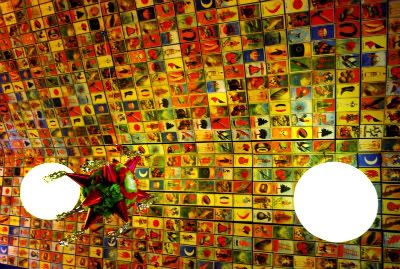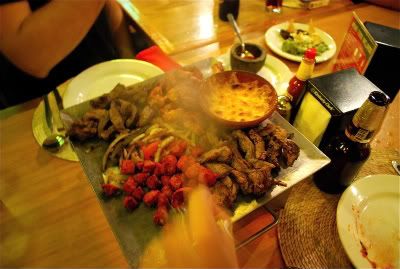 Who's to say whether it was the new sugar papis we met.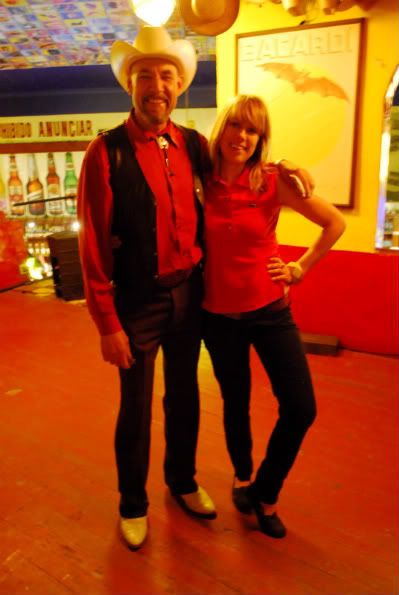 Or the shot glasses the size of beer bottles, the warring mariachi and norteño bands or the tanked machista in head-to-toe Ed Hardy who stood and sang for 20 minutes (he later bought Ryan a vodka Red Bull).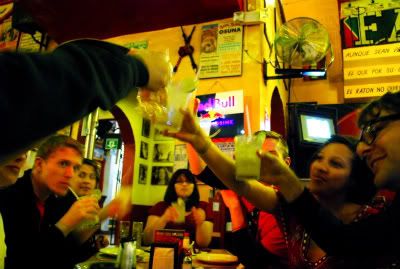 Or Justyn's impromptu surprise unbirthday party and how enthusiastically she played along when the waiter poured tequila down her throat, shook her head and then shoved cake in her face.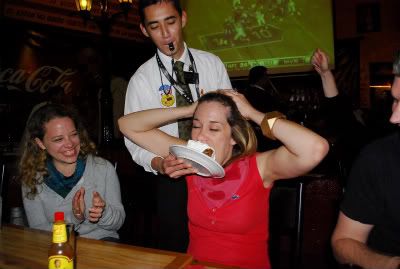 But by day's end we were a vertical pile of people, mostly gringos, falling hard for Tiwan. (The Xoloitzcuintles won 1-0.)