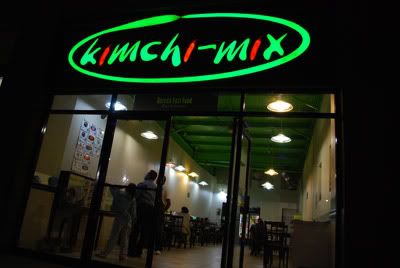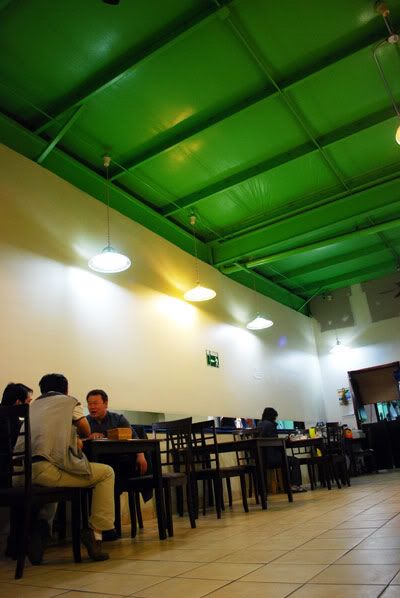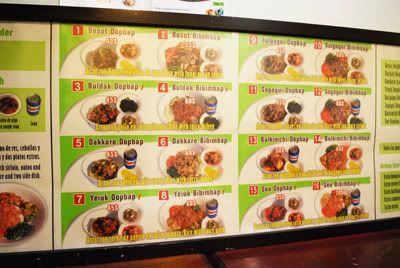 At the center of my fascination with people inhabiting realms in which they traditionally do not belong is Tijuana's Asian population. Like acid reflux, this flares up whenever I pass through a flock of Chinese-Mexican kids speaking fluent Mandarin on the street or happen to be at the kitchen window when the Chinese woman across the street makes a rare appearance to hang her family's skivvies out to dry on the patio.
At the center of my stomach is an undying love for Korean food. It is to Japanese cuisine as Mexican food is to its American counterpart: spicier, just a tad sloppier. I love it so.
Tijuana's supposedly lone Korean restaurant, Kimchi-Mix, is next to a dollar store in a plaza on Calle Technologico. It's across the street from
Universidad Autónoma de Baja California
, in the northeastern rim of Tijuana near the Otay border crossing (aka Semitruckville) and Korean maquiladores Kyocera and Hyundai.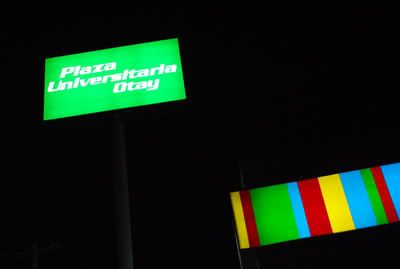 Chinese restaurants are on every other corner it seems, and sushi's all the rage (although Mexican sushi chefs have a tendency to go heavy on the cream cheese. They fill the roll with bratwurst-sized chunks of the stuff). So I'm hesitant to assume Kimchi-Mix, now three years old, is the only house of Seoul food in Tijuana. But it's the only one I've seen so far.
Tijuana is a vending machine for otherworldly experiences. Kimchi-Mix is no exception. It's stark and industrial, with lime green paint on the metal rafter ceiling and metal chopsticks on the tables. Korean businessmen sit shoeless and cross-legged in their chairs as if they were on the floor, barking Spanish into their Nextels. The mamasan frumps around in her black patent leather wedge sandals, white socks and denim apron, making sure everyone's done a decent job stirring their chili paste into their bimbimbap. The only Mexican in the place is most likely the waiter. And the food tastes just like it should. Korean.