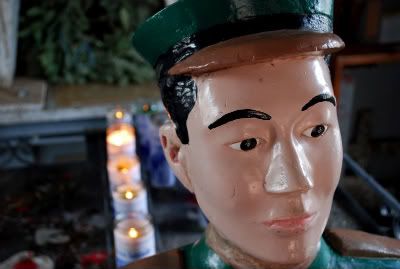 Last night I dreamed my Texan grandmother and aunt came to visit Tijuana. The former loves her job at Walmart. The latter loves her life as a Republican and thinks I'm insane for living in Mexico. Both are the last visitors I would ever expect to host in my bordertown home.
Gram and I were walking north through the twilight mist back into the U.S., when Auntie pulled out of nowhere in a royal-blue 1960s Audi coupe (did Audi even make coupes in the '60s?), a last-minute Tijuana souvenir. All three of us hopped in and before I knew it we had plummeted off the side of the freeway, which was apparently hundreds of feet off the ground. We were nosediving through giant, dried-out pines, falling through limbs, screaming. I realized we were going to die. Then I woke up.
The perfect day to visit my first Tijuana cemetery, Puerta Blanca.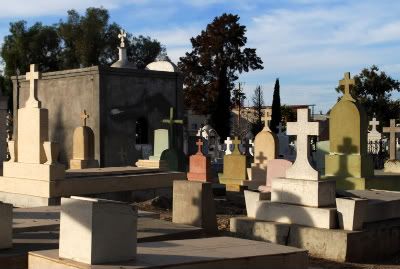 It happens to be home to Tijuana's most iconic grave: the resting place of Juan Castillo Morales. Better known as Juan Soldado, he was a private in the Mexican army who in 1938 was accused of raping and murdering an eight-year-old girl. Castillo was arrested and jailed, and although he allegedly confessed, the common belief is that he was wrongfully accused. The girl's parents were supposedly at the core of a labor dispute over the closing of a local casino, a scandal possibly tied to their daughter's death.
While in jail awaiting trial, a mob led by the parents took matters into its own hands by burning down the police station and city hall (so TJ). The police handed off Juan to the army, who sentenced him to death by firing squad under la ley fuga, a concept in which the condemned is given a running start. If he would have escaped, he would have gone free.
Juan is said to have been buried at the site of his execution.
He's since become a folk saint throughout northern Mexico, specifically for migrants. That could be because of the cemetery's proximity to the border, which is visible from the rear of the graveyard. Or because of the symbolism of Juan dying while running for his freedom.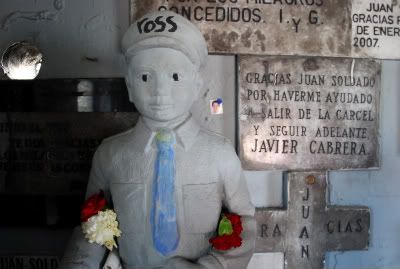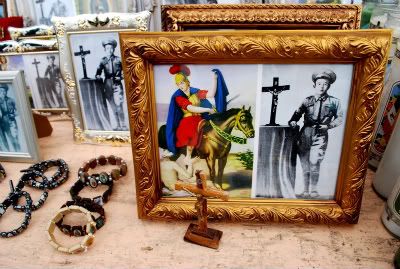 Chapels and shrines dedicated to Juan dot the cemetery; two in particular are easy to find. The first sits in the center of the grounds, where Juan is buried. The second lies along the back wall. Both are littered with thank yous that range from paper notes to engraved plaques, children's drawings, votive candles, photos left by pilgrims and piles of dusty stones. The custom is to take a small rock from the cemetery after beseeching Juan's assistance and return it once your prayers have been answered. Most petitions have to do with medical issues or ask for safe passage across the border. But not all. One letter read, "Thank you for helping us get back our table and chairs."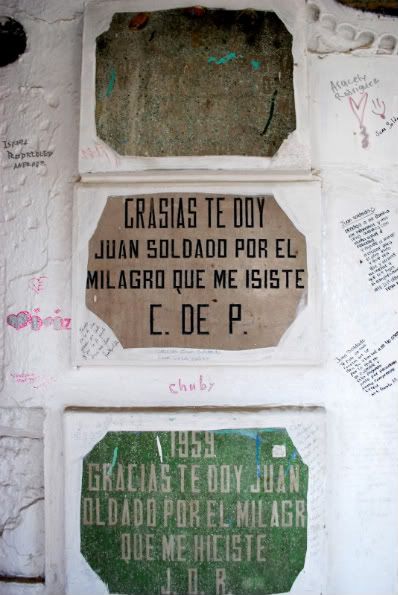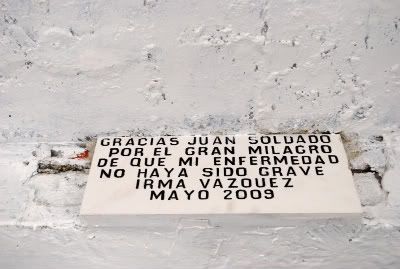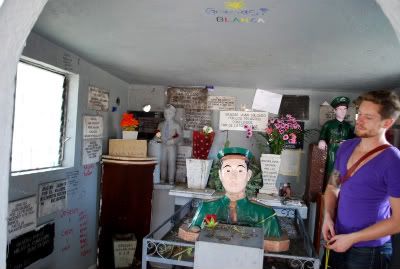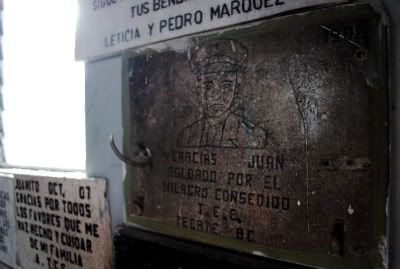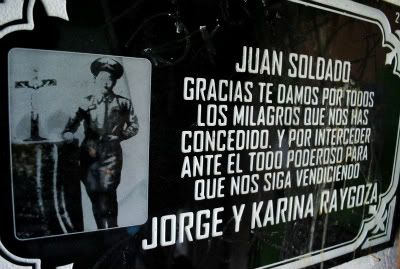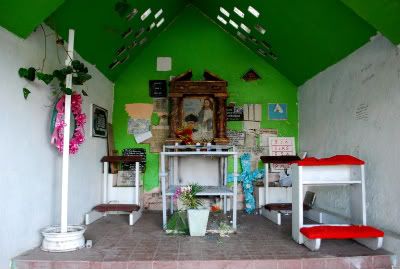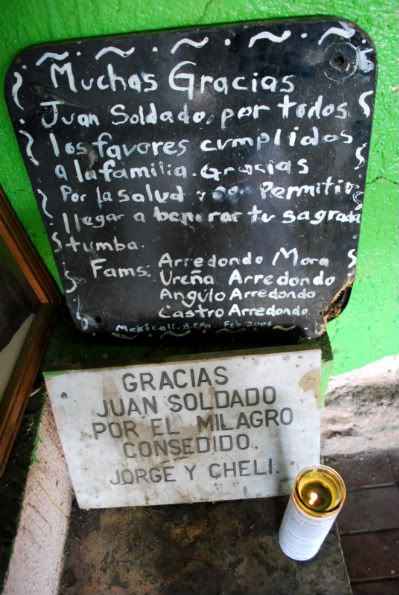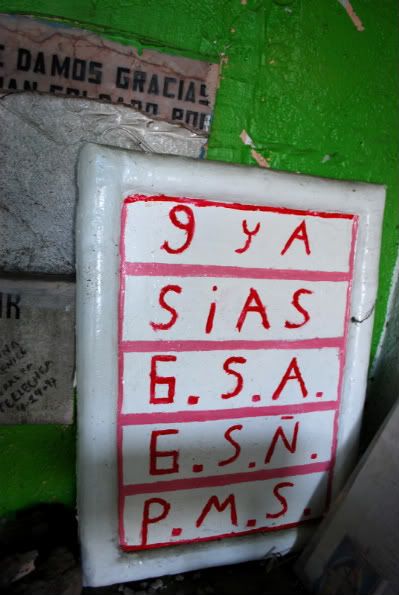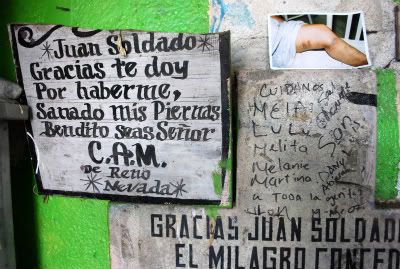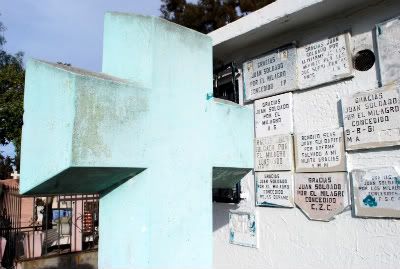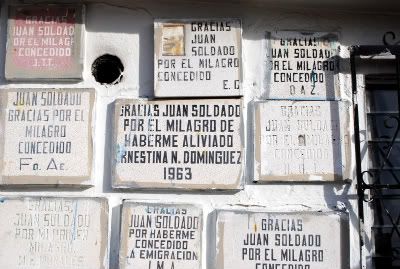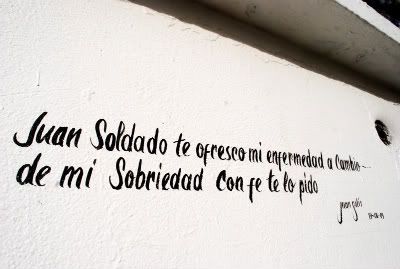 And, as one would expect, a Tijuana graveyard is anything but free of oddities. Like Chinese graves.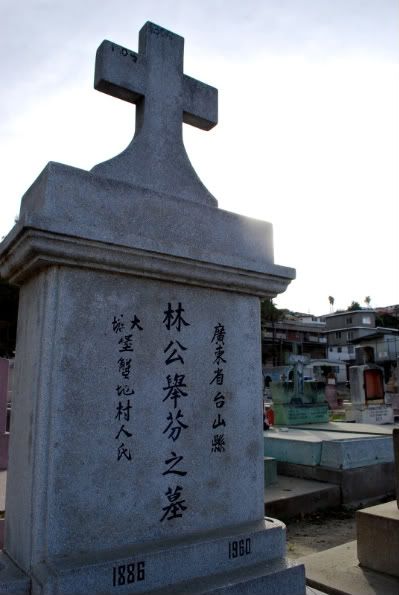 Armenian graves.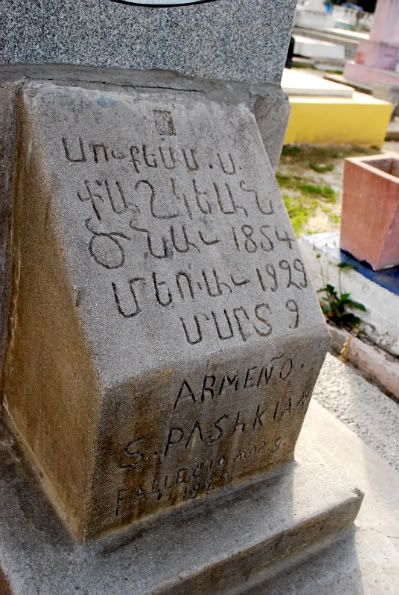 Simple graves.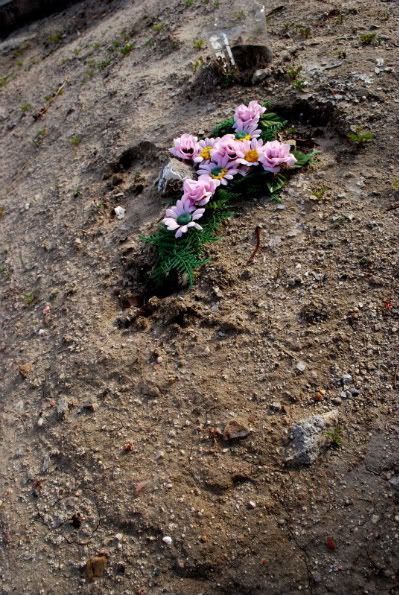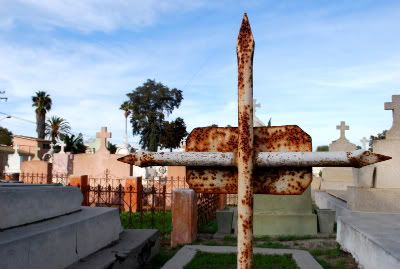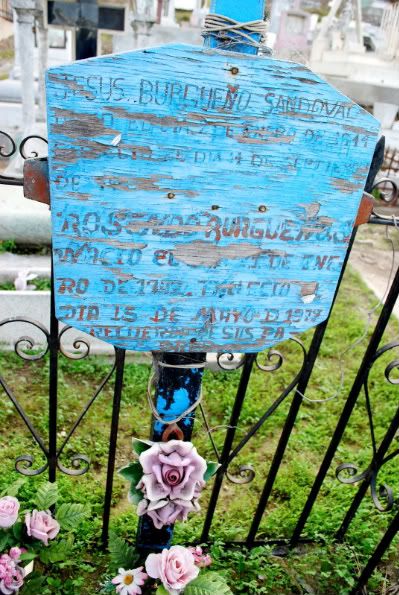 Glam graves.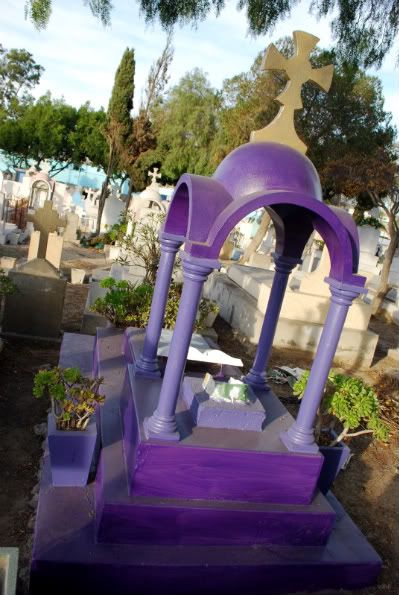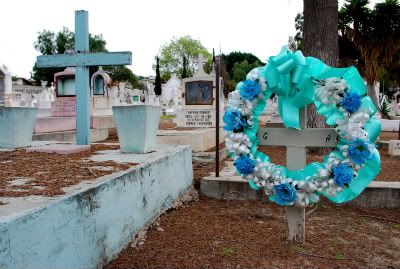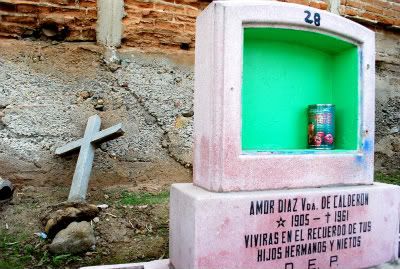 Graffitied graves.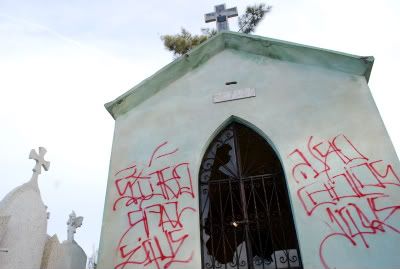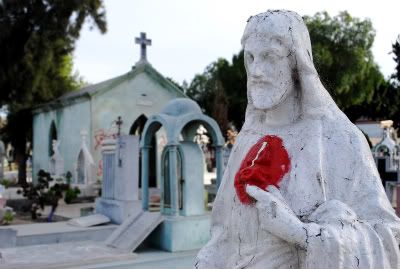 Broken statues.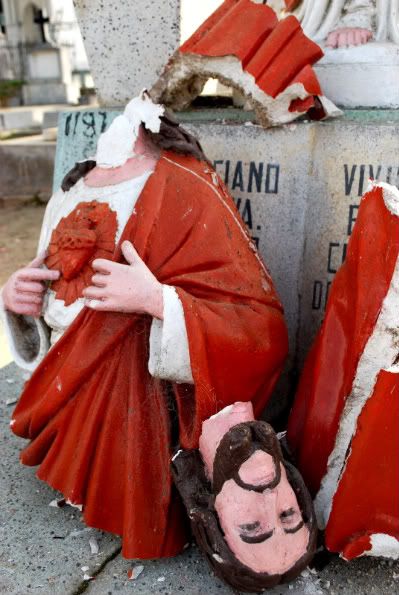 Jesus Christ Superstar.
Our Lady of the Smurfs.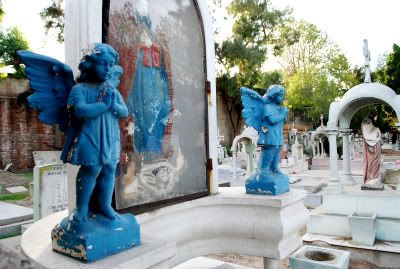 And plastic flora galore.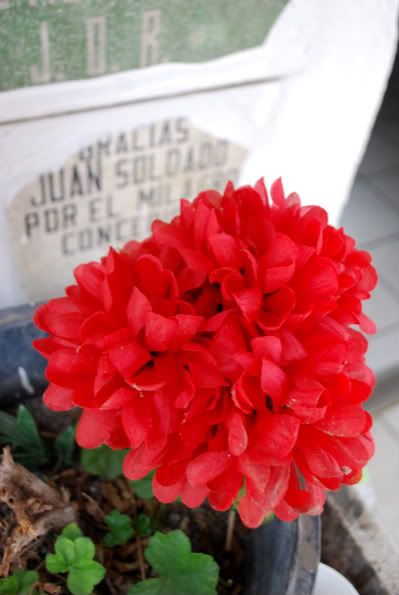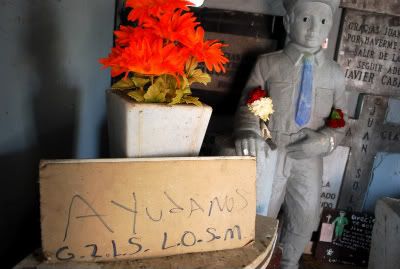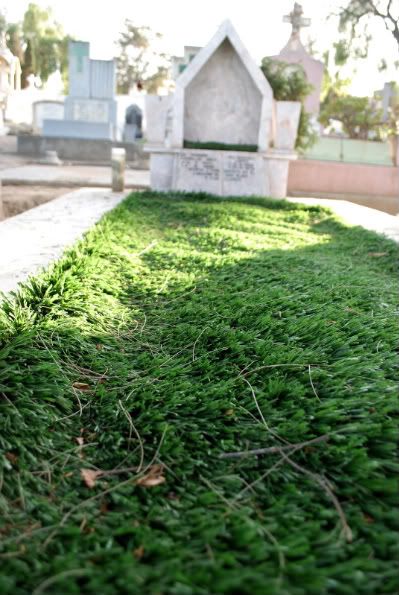 To get to Puerta Blanca, walk west out of downtown on First Street. The cemetery is in front of the Z Gas compound and closes at 4 p.m.