Generic Viagra and shot glasses shaped like penises may be the typical Christmas gifts to come from Tijuana. But for Turista Libre round three we strayed from the Revolucion bric-a-brac in lieu of the ultimate T.J. shopping experience.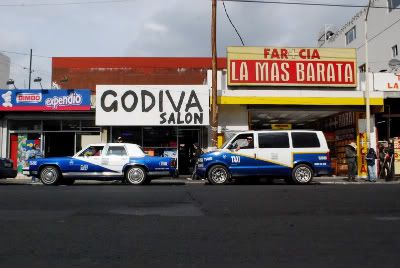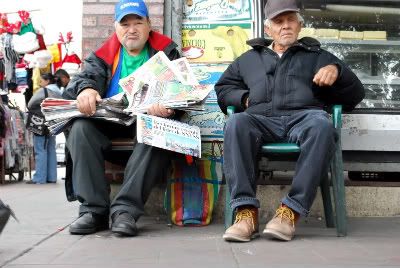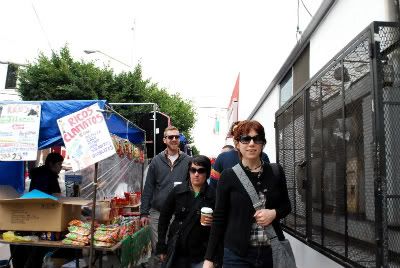 Originally, we had hoped to roam the blocks of second-hand loot that make up the Francisco Villa swap-meet (which makes Kobey's look like a 7-Eleven). Turns out it's open only on Sundays, and today happened to be Saturday. So we walked the Altamira streets for a few, browsed Santa Claus piñatas and Christmas trees and laughed at Clinica Gaytan.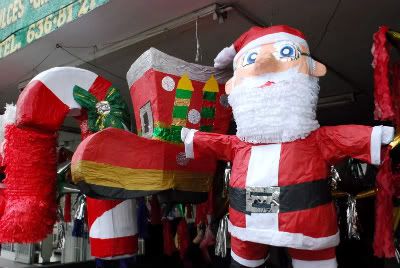 Back downtown, the mid-morning pastry break cured all disappointment.
Next, it was off to
the HAHA Store
, a new gallery-boutique near the Hippodrome that specializes in apparel, accessories, toys and art. Most of it's made in T.J.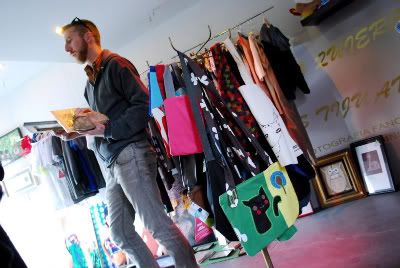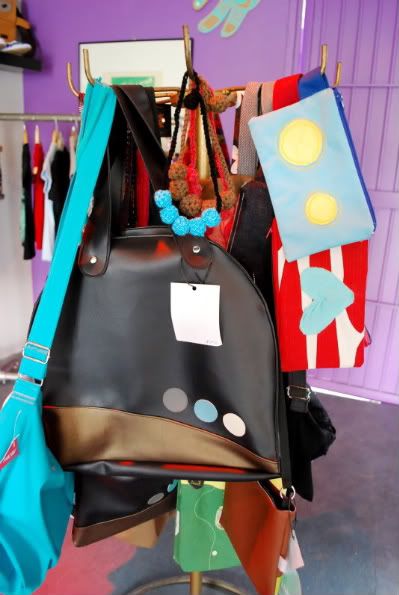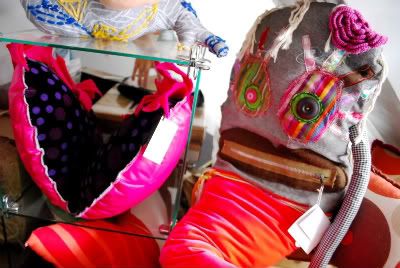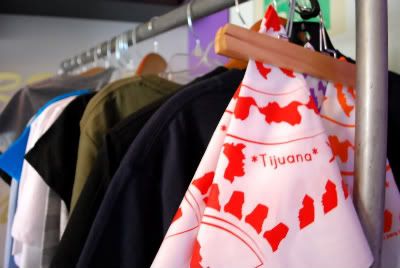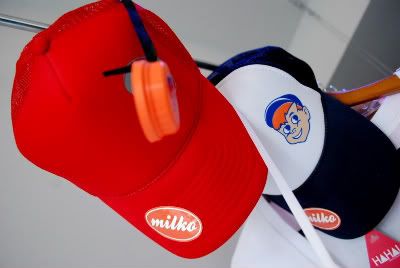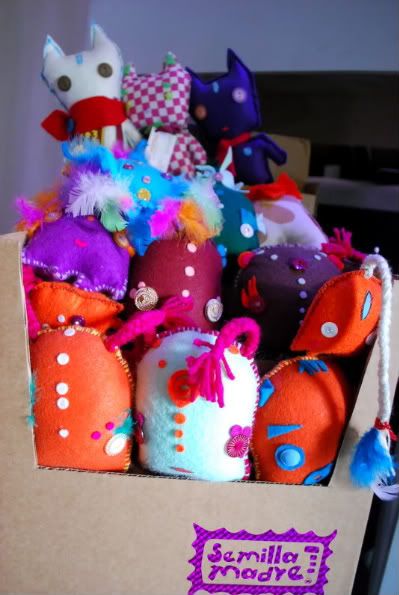 Tacos followed.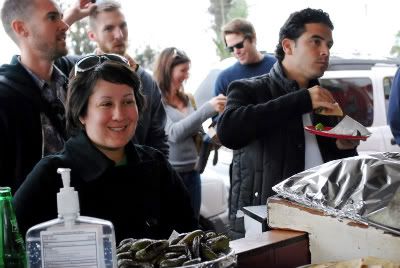 At 5 y 10, a massive junk market in eastern Tijuana, we discovered the remains of the majority of North America's Aeropostale supply and posed with kitties and Jesus in a Chinese photo booth that was made of plywood.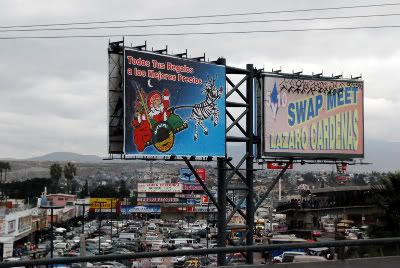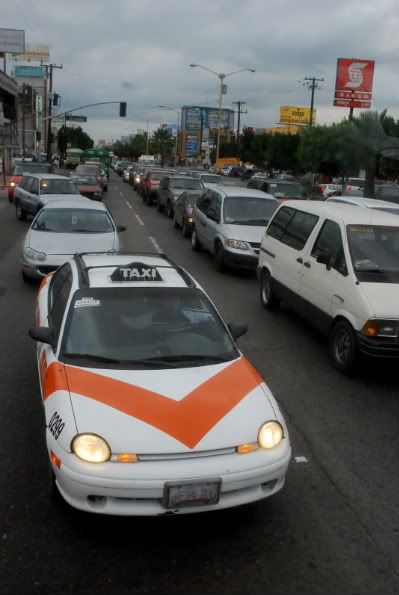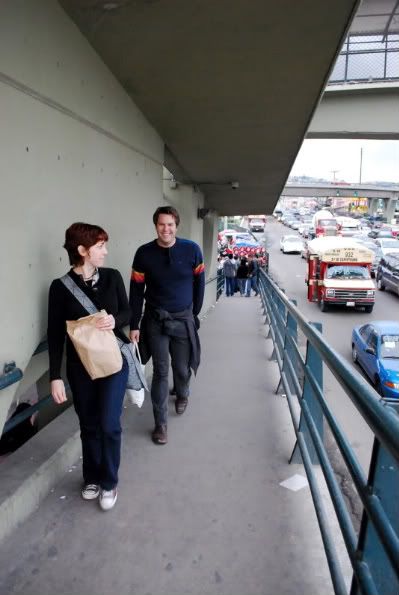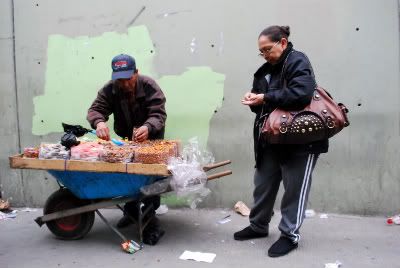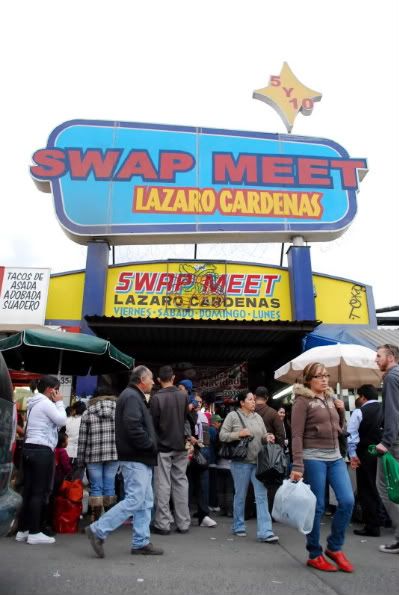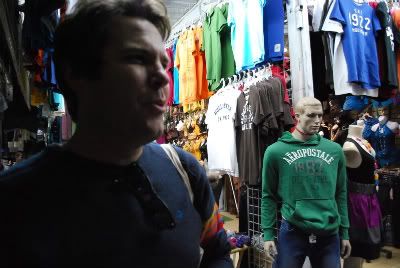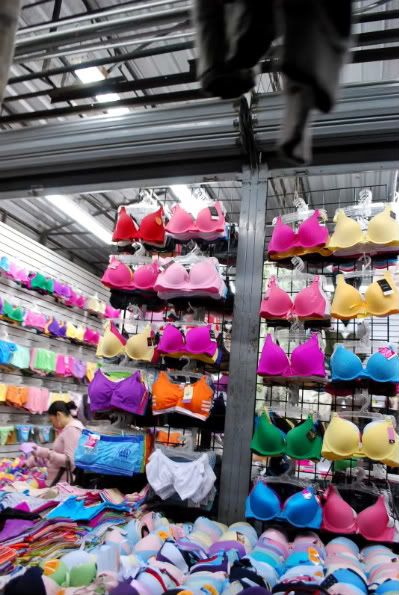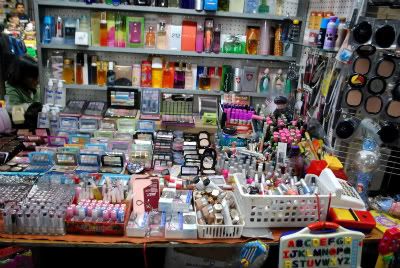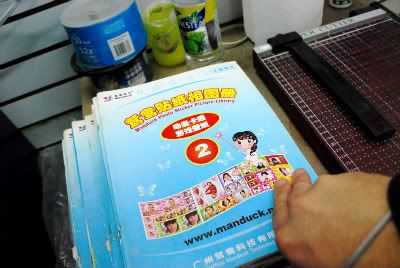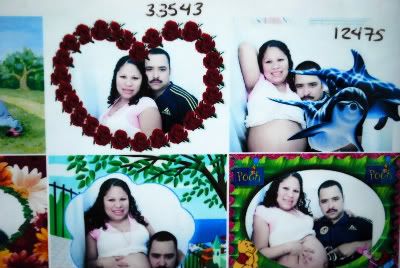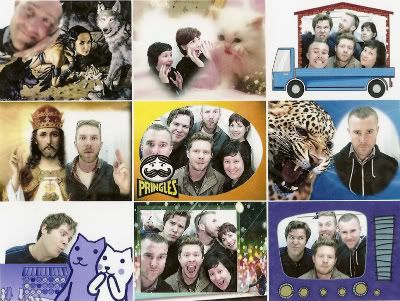 Then we hauled out to
Naco
at Macroplaza mall, home of the famous "I Heart TJ" T-shirts, among other colloquial pop apparel.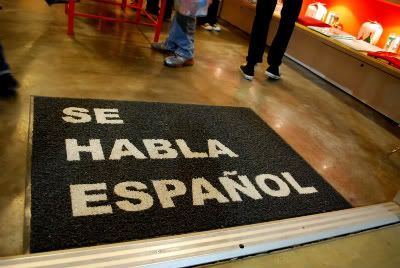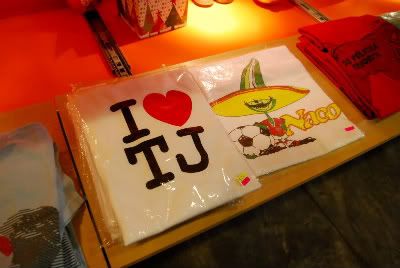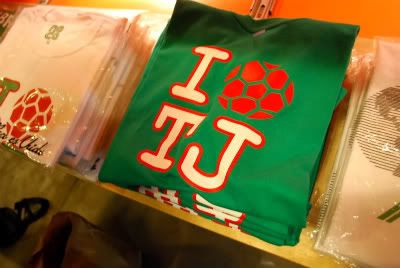 And finally, we washed down the day with drinks at
Garces
, a 1970s Mexico City playboy's dream bar and homage to the movies of Mexican actor Mauricio Garces. ¡Arroz!